Seven daredevils who took part in a sponsored skydive have raised £5,000 for a Salford care home for ex-servicemen and women which is being transformed into the UK's first veteran care village.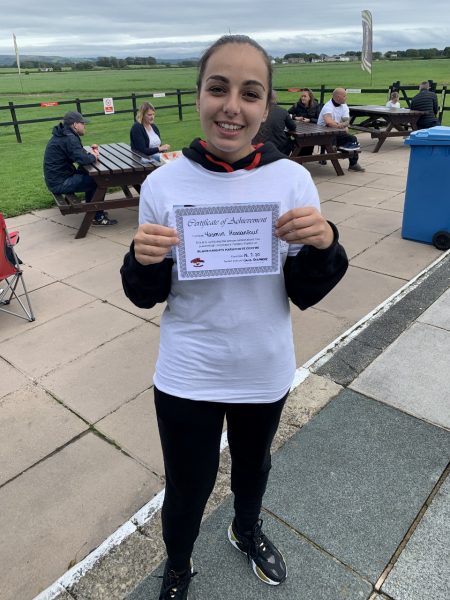 The magnificent seven – five of whom are serving officers or veterans – carried out their 'Leap for Legends' mission at the Black Knights Parachute Centre in Lancaster in support of Broughton House, jumping out of a plane from up to 15,000 ft.
Among them were Maxine Stiles, a Lieutenant Commander Logistics Officer Submariner in the Royal Navy, and Yasmin Hassanpour, a serving member of the Royal Navy Reserve.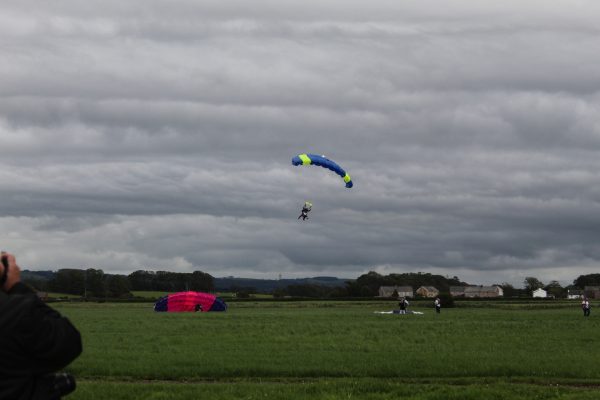 They were joined by veterans Brian Powell, Claire Street and Ken Campbell, along with Claire's teenage nephew Robert Street and a friend of hers, Les Jackson.
Yasmin, Claire, Brian, Les and Robert are all involved with the Salford Armed Forces & Veterans Breakfast Club. Maxine grew up in Manchester and lives in Salford.
Claire said:
"Broughton House is a charity that does so much more than just care for our veterans.

"We should never forget how much they sacrificed for us, and this was my way of giving back to such a great cause.

"I'm not one for heights, and openly admit it was something that scared the hell out of me.

"Every soldier on D-Day must have been scared about what they would be met with, yet they still gave everything in order that we can have our todays and tomorrows.

"Because of this, I faced my fear. It was a once-in-a-lifetime achievement to jump out of a plane."
Maxine, who is training to become a navy barrister, said:
"The last few months have been difficult for many people but, through it all, the staff at Broughton House have worked tirelessly to look after the veterans who call it home.

"This made me even more determined, once lockdown restrictions were lifted, to take the plunge – quite literally – and do a skydive to raise money for Broughton House.

"I appreciate the sacrifices that servicemen, servicewomen and their families made to enable me to live the life that I do, surrounded by my friends and family.

"I wanted to do my bit to help Broughton House continue to provide a home for those who have served, filled with laughter, support and camaraderie in the UK's first veteran care village."
Once completed, the £15m transformation of Broughton House will feature a 64-bedroom care home, up to 30 independent living apartments, a military support hub, a memorial park, and landscaped gardens with a bowling green and bandstand.
Laura Carr, community and events fundraiser at Broughton House, said:
"It's heart-warming to know that we have the continued support of the local community and beyond.

"It's a really exciting time to be involved with Broughton House, and we are extremely grateful to our seven brave skydivers."