Small Charity Week is a campaign which was first established by the Foundation for Social Improvement (the FSI) in 2010 to celebrate and raise the profile of the small charity sector.  From 2020 the campaign was jointly delivered by The FSI and other partners, all passionate about the work of the Small Charity Sector.
Due to the very unfortunate closure of The FSI in spring 2023, this year's campaign is bought to you by NCVO and Lloyds Bank Foundation.
What happens during Small Charity

 Week?
The week is organised as a series of activities and initiatives to support and raise awareness of the hundreds and thousands of small charities that, every day, make a huge difference to vulnerable communities right across the UK and the rest of the world.
What are the objectives of Small Charity Week?
Celebrate the contribution that small charities make to communities throughout the UK and across the world

Improve the knowledge, representation and sustainability of small charities

Highlight the work of the small charity sector to the broadest possible audience

Encourage public giving

Work with the small charity sector to develop political engagement at a national and local level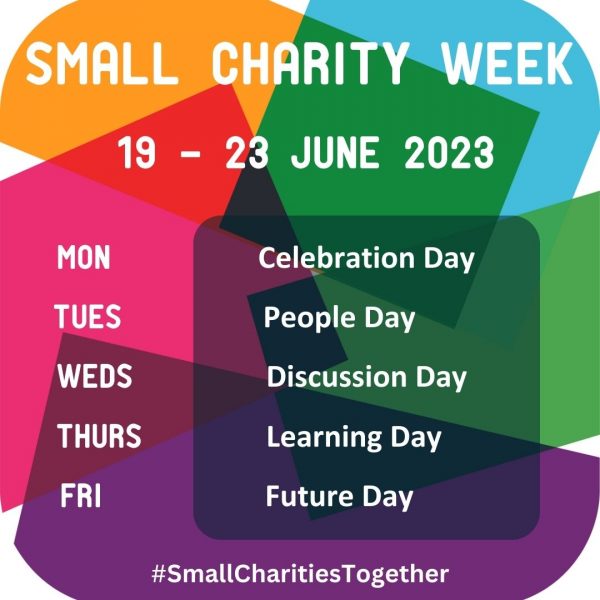 There is a smorgasbord of curated content, and a huge amount of satellite events too.
Themes
We asked the small charity sector what the key themes for the week should be and used these to build the content of the week.
This year the key themes are:
⭐ Celebration
⭐ People
⭐ Discussion
⭐ Learning
⭐ The Future
The detailed schedule of activity is now live, with speakers being announced day-by-day this week, head to the Small Charity Week website and twitter to take a look at what's on offer.