This year, the team behind BFBS' highly successful SMSpouses training programme is going on tour to six locations across the UK, and RAF Akrotiri in Cyprus, for military spouses to book a free one-to-one, face-to-face social media and coaching session with one of the SMSpouses coaches.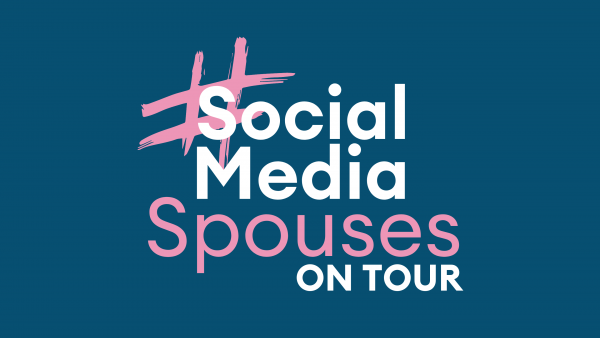 Partnering with the Military Coworking Network (MCN), which provides spaces for military partners to work, study and learn together, SMSpouses will be setting up its sessions at the MCN coworking hubs from 15 February to 14 September. Sites will include Sandhurst, Bulford, Blandford, RAF Valley, Leuchars & Clyde and Chivenor.
During each session spouses will be able to discuss any social media problems they might be facing, and the coaches will offer advice to develop a marketing plan for their business, build their personal brand, or just feel more connected.
In addition, SMSpouses will be hosting two small group session for Fijian military spouses and partners in Larkhill and Catterick, where as well as the one-to-one sessions, they'll also get to hear from key figures in their community.
SMSpouses on tour comes from the team behind #SMSpouses, an online course now in its third year, designed to address a real need amongst military spouses and partners to obtain the skills they need to find flexible and interesting work that fits around military and family life. It offers detailed training on how to use social media to grow their business, or to find a career in social media.
Since its launch in 2019, the free course, which is generously supported by The Armed Forces Covenant Fund Trust, has received 800 applications, and has over 1,500 members in the Facebook support group. It has also held two live events in Aldershot and Catterick.
Jackie Lerm, Head of Social Media, BFBS said:
"As it's our mission at BFBS to really support our military spouses and partners we hope that, by taking the team on the road to where families are, we will be able to reach and support more military spouses than a single annual event. Plus, it's a great opportunity to make our community aware, that we can also offer one-to-one support online as part of the ongoing training."
Military spouses can find event dates and book their sessions at bfbs.com/smspouses.