A team from Sodexo will be travelling to Normandy this September to take part in the D-Day Cycle Ride, raising money for SSAFA's work with the Forces community.
Retired RAF Officer and Managing Director, Mark Baker, will be one of the team travelling to Normandy on Wednesday 4 September. He will be covering over 200 miles to commemorate those who fought and fell at D-Day in 1944.
Mark, a retired RAF Officer, had a 31-year career in the RAF before retiring in 2011 and joining the public sector. He had spent most of his career flying the Nimrod aircraft and completed operational tours in both Iraq and Afghanistan, ending his career as the Deputy Commander British Forces (Afghanistan) followed by studying at the Royal College of Defence Studies.
The D-Day cycle ride will take riders through Normandy and will include all the beaches used for the landings in D-Day. Mark will be cycling around 80 miles a day, completing a total distance of 230 miles across the four-day trip.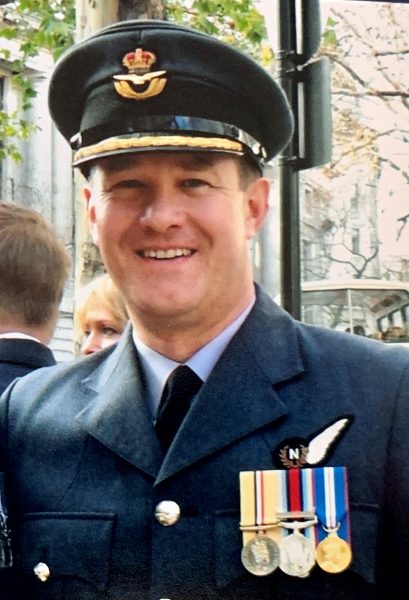 Mark said:
"I have witnessed first-hand the great work that SSAFA does and have always been a keen supporter of the charity. I'm really looking forward to the challenge in September and raising vital funds for SSAFA, the Armed Forces charity."
Mark hopes to raise over £1,500 which will help SSAFA continue its vital work with the Armed Forces family.
James Grant, Head of Corporate Fundraising & Events at SSAFA, said:
"We're incredibly grateful to Mark and fellow Sodexo employees for signing up to take part in the D-Day Cycle Ride. It promises to be an incredibly special event to commemorate the lives lost at D-Day and the Battle of Normandy."
To support Mark, please visit justgiving.com/fundraising/Mark-Baker58. To find out more about SSAFA, the Armed Forces charity or to get involved, visit www.ssafa.org.uk
SSAFA, the Armed Forces charity, provides lifelong support to anyone who is currently serving or has ever served in the forces, and their families. This includes both regulars and reserves.
Notes to editors
SSAFA, the Armed Forces charity, has been providing lifelong support to our Forces and their families since 1885. Last year our teams of volunteers and employees helped more than 82,000 people in need, from Second World War veterans to those who have served in more recent conflicts, and their families. SSAFA understands that behind every uniform is a person. And we are here for that person – any time they need us, in any way they need us, for as long as they need us.