Two football teams rich in history are going into battle in aid of SSAFA, the Armed Forces charity.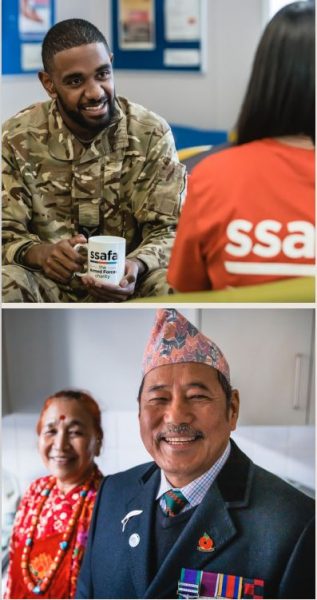 An inaugural football match between Southall FC and the Queens's Gurkha Signals football team (winners of last year's Gurkha Cup), will take place on Saturday 21 May, to help raise awareness and funds for SSAFA Northwest London.
Southall FC was founded in 1871 and is one of the oldest football clubs in Southeast England and was recently promoted, meaning that the team will be competing at step 4 in the next 2022-23 season. Gurkhas have fought proudly in the British Army for over 200 years and has a reputation second to none. The Queen's Gurkha Signals (QGS) is a regular unit of the Royal Corps of Signals, part of the Brigade of Gurkhas. Their team are twice winners of the Nepal cup, a football tournament ran within the Brigade of Gurkhas, and will be looking for their third win this year. so it looks like being a really competitive match!
The match will take place at Hounslow Bedfont sports Club, gates open from 2.00pm onwards with kick off at 3.00pm.  Adult tickets cost £10 with children under 12 going free and can be purchased online at cfm-tickets.eventbrite.co.uk
It is hoped that this historic match will become an annual charity fixture helping to raise vital funds for SSAFA Northwest London, a charity with close ties to Cllr Bishnu Gurung, Mayor of the London Borough of Hounslow.
Mr B Singh Gill, Chairman, Southall FC said,
"It has been an honour to help arrange this football match in conjunction with SSAFA Northwest London. The fact that we are making history here makes us all at Southall FC very proud. I would like to thank Lisa Shattock, Director of Marketing and Communications at SSAFA (as well as a SSAFA London NW volunteer), and Astrid Schmitt-Bylandt, founder and Director of 'Yes, it's Possible' for all their help in making this possible. I also hope it encourages more people to volunteer for SSAFA, and of course get involved with their local football team".
To purchase tickets for this event visit cfm-tickets.eventbrite.co.uk