Ann Rees has been appointed as a Specialist Case Worker at Launchpad's Avondale House in Newcastle.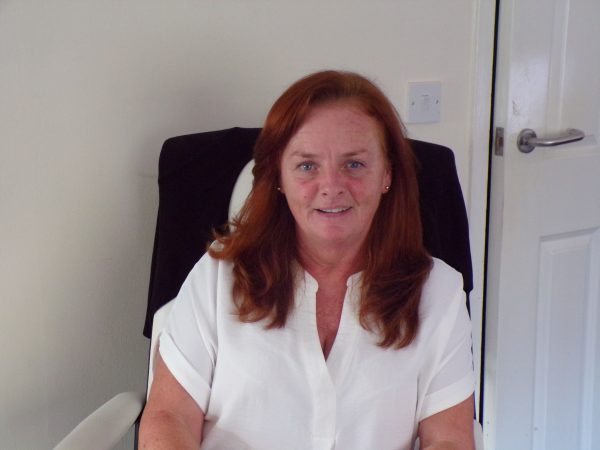 She will be responsible for the veterans who are residents at the house to overcome mental health, gambling, drug and alcohol issues and to help them move onto stable and independent lives.
Ann will work with residents, staff, volunteers and partner organisations by encouraging those who need support to engage with the extensive range of agencies that provide expert relevant help.
Ann has almost 18 years' experience working in addictions across many roles including counselling and as a family support worker. She started her career as a counsellor at North East Council on Addictions (NECA) working with clients suffering from addictions and is also GaemCare trained to support clients who had gambling addictions.
She then went on to work for a charity based in a GP surgery, counselling patients who suffer from life-limiting illness and then with an organisation offering counselling to adults who have suffered from sexual abuse as children.
Ann also worked as a Criminal Justice Custody Engagement Worker for Lifeline, CGL and Humankind working alongside the police, mental health team and the medical team offering support to clients who had been arrested and had been identified as having an addiction before working with an organisation in Northumberland as a Family Support Worker, working with families who have loved ones who have suffered from addictions.
Commenting on her role, Ann said:
"I am delighted to have been appointed to this role and am really looking forward to supporting the veterans here at Avondale House and helping those who have personal issues, including addictions and mental health.

"I have gained a lot of experience working across many different roles and believe this will benefit the veterans, staff and many of the partners we work with."

Phil Thompson, Manager at Avondale House, said: "I am really pleased to welcome Ann to the team. She brings with her a wealth of experience and I am sure our veterans will benefit from her knowledge, experience and expertise.

"Some of the residents living at Avondale House have mental health issues, ranging from anxiety to service and non-service-related PTSD (Post-Traumatic Stress Disorder). Some need help with addictions to alcohol, drugs and gambling and Ann will be available to support those and to overcome their issues."
Launchpad provides safe, secure accommodation and other essential support to homeless veterans in the UK to help them make a successful transition to civilian life.
Avondale House in Byker comprises 33 self-contained flats and since 2013, the charity, which also has a house in Liverpool, has supported 490 veterans. In a typical year, 69% successfully move on to settled accommodation and 42% leave in paid employment.
This year, those numbers have fallen due to the Covid-19 pandemic, as employment opportunities are harder to find and recovery rates have slowed due to difficulties in getting veterans the support they need.