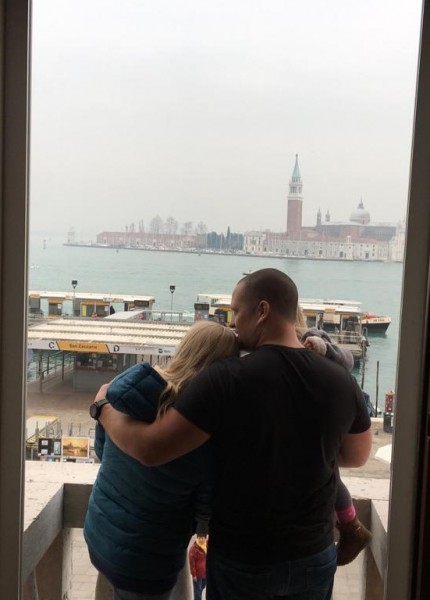 Thanks to a generous donation from the Hotel Savoia and Jolanda, three families had the chance to enjoy a respite break in the stunning city of Venice, Italy. They even took the time to talk with us about their experiences.
The families had different backgrounds, but all were in need of quality time away to reconnect as a family unit. James, 10, said this "was the best holiday of his life" and couldn't wait to tell his friends at school all about it. His parents are both serving in the RAF and it is difficult for him to spend time apart from them, saying what he misses the most when they are away is cuddles.
Lidya, whose husband serves in the Royal Marines, talked about the difficulties of raising their 2-year-old daughter when daddy is away and the fear that embraces you every time your husband is deployed away from home.
Rosa lost her husband to cancer and is now raising their two daughters trying to fill their lives with love and laughter despite their tragic loss. She said the support network of friends and the Unit Welfare is really helpful and she is very grateful for it.
Rosa stressed the importance of spending time with your loved ones because you never know when they will be gone.
For all three families, this respite break was exactly what they needed to reconnect and go back home with renewed energy and positivity.
For the Give Us Time Team, who had the chance to spend a couple of days talking with the families, it was an amazing and emotional experience and it reminded us how important our mission is.
Here at Give Us Time we would like to thank the Hotel Savoia and Jolanda without whose generosity this opportunity wouldn't have been possible. We wish there will be other inspired hoteliers who will support our charitable cause and help other families in need of time.