The spring edition of Army&You magazine is out now and copies will be reaching families soon.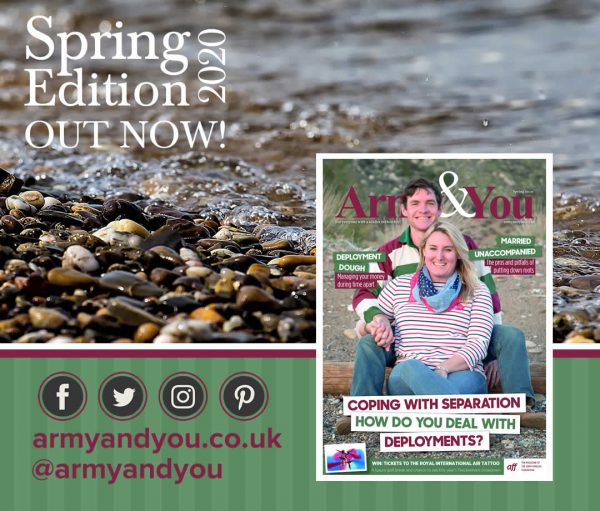 Here's a flavour of what's inside:
The word separation will resonate with every forces family. Almost all of us at some point in our military lives will experience time apart from our service partner and have to go it alone – whether that's due to a deployment, exercise, training or living married unaccompanied. Army&You's spring magazine focuses on how families cope and what support is available.
There are some great resources which might help, from joining a Military Wives Choir to writing a deployment diary, as well as some top tips if your children are feeling the strain.
In addition, there's a spotlight on military life in Wales, a look at forces families who are settling overseas and we explore the advantages and challenges of working from home.
Our regulars include some great giveaways – including tickets to the Army v Navy rugby match in May, our ever-popular Book Club and families' views on our BlogSpot pages.