Thorntons will be delivering Easter eggs to put a smile on the faces of residents and staff at SSAFA's Royal Homes in Wimbledon and Fisher House in Birmingham.
The British chocolate brand will be delivering Easter eggs to SSAFA's Royal Homes and Fisher House this week to raise the spirits of staff and residents during the COVID-19 outbreak. Thorntons has been supporting the invaluable work done by SSAFA over the past three years.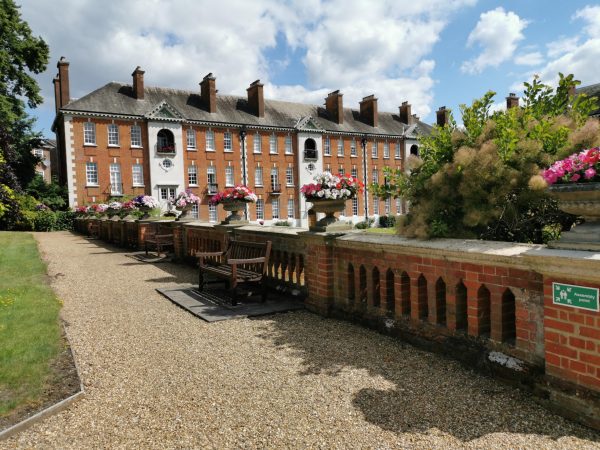 The Royal Homes in Wimbledon provide independent-living housing for members and former members of all ranks of the Armed Forces, including other eligible beneficiaries and dependents.
Fisher House is a 'home away from home' for military patients and their families on the site of the Queen Elizabeth Hospital in Birmingham. Fisher House opened in 2013 and has since offered free accommodation for thousands of military patients and their families. Fisher House, which is run by SSAFA, the Armed Forces charity, will also be welcoming NHS and MOD support staff from this week to provide accommodation and support where needed during the pandemic.
Julie Parlett, Manager of Royal Homes, Wimbledon said:
"This generous donation from Thorntons will bring cheer to both our staff and resident's this Easter, a time when people normally come together to celebrate. So, a gesture of togetherness means a great deal when we are all forced to stay apart. Here at SSAFA's Royal Homes, it is a very challenging time for both our staff and residents, but we are committed to providing the best support for everyone who lives here."
Patrick Hogan, Manager of Fisher House, Birmingham said:
"Both the residents and staff at Fisher House will really appreciate this kind and thoughtful gesture by Thorntons during these unprecedented times. The work we do with SSAFA to provide accommodation to military patients and their families, as well as NHS and MOD staff, is vital now more than ever. We will also be able to offer these small tokens of thanks to our friends in the NHS and the MOD, which is exactly the kind of community spirit that we should be demonstrating right now."
Charlie Cayton, Director of Communications, Ferrero, said:
"Community has always been important to us and we are proud to playing our role in supporting how we can in this unprecedented situation. For the last three years we have supported SSAFA and its families, we are really happy to be able to Pass the love on this Easter with a small gesture that will hopefully raise a smile to those in need."
Notes to editors
SSAFA, the Armed Forces charity, has been providing lifelong support to our Forces and their families since 1885. In 2018, our teams of volunteers and employees helped more than 82,000 people in need, from Second World War veterans to young men and women who have served in more recent conflicts, and their families. SSAFA understands that behind every uniform is a person. And we are here for that person – any time they need us, in any way they need us, for as long as they need us.