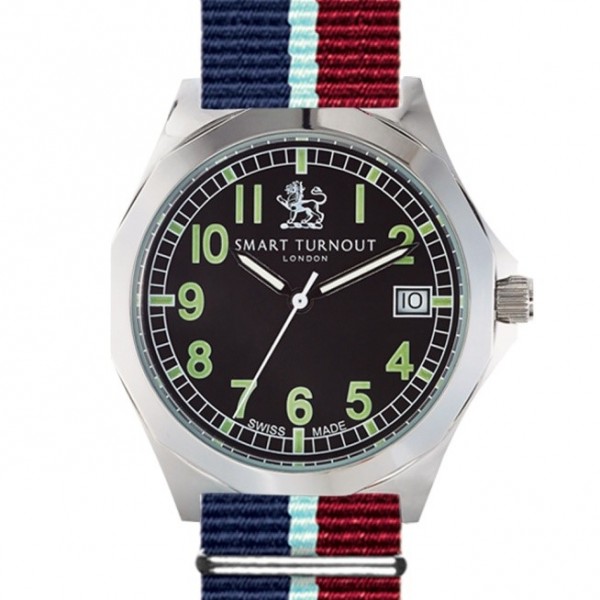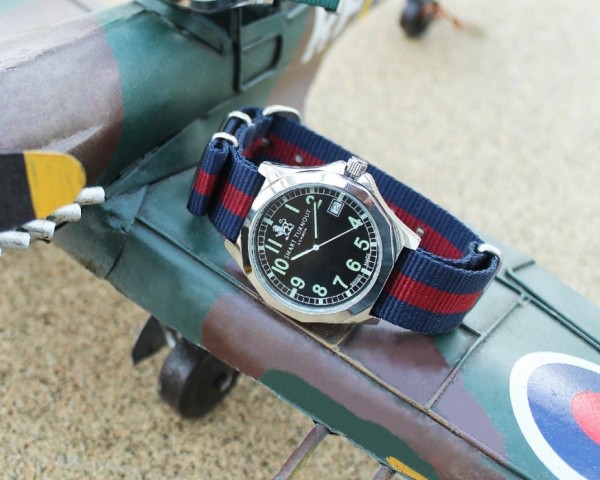 This summer, London-based watches and accessories brand, Smart Turnout has announced their partnership with SSAFA, the Armed Forces charity. The collaboration hopes to raise vital funds through sales of Smart Turnout's popular Military Watch. For every Military Watch sold, Smart Turnout will be donating 15% of the sale to SSAFA, the Armed Forces charity, to allow them to continue to provide practical, financial and emotional support for both service men and women, veterans and their families.
With Smart Turnout's founder, Philip Turner, being an ex-Scots Guard himself, the design is heavily influenced by the bold regimental colours found throughout the British Military. Smart Turnout's Military Watch is inspired by the Army's standard issue timepiece. It is Swiss-made, built for durability, with luminous dials and the utmost mechanical precision. Each watch comes with a grosgrain strap in the bold and prestigious colours of some of Britain's most historic regiments across land, air and sea.
Philip Turner, founder of Smart Turnout:  'Smart Turnout is delighted to be working with SSAFA, the Armed Forces charity.  Having served in the army I am delighted to be able to give a little something back to such an important charity for the service community. So many people have had the fortune to benefit from their help and care and it is as important today as it was when it was founded back in 1885.' 
Rebecca Keaveney, Head of Commercial Operations (SSAFA, the Armed Forces charity):  'We are delighted to announce our new commercial partnership with Smart Turnout. This partnership aims to raise valuable funds to help SSAFA deliver its pledge to our Armed Forces, veterans and their families to relieve need, suffering and distress amongst the Armed Forces community in order to support their independence and dignity.'
The Military Watch is officially available at www.smartturnout.com now.
-ENDS-
Editor's Notes
About SSAFA, the Armed Forces charity:
SSAFA, the Armed Forces charity, has been providing support to our Forces and their families since 1885. Every year our staff and team of volunteers help more than 67,000 people, from Second World War veterans to young men and women who have served in more recent conflicts.
For more information visit www.ssafa.org.uk and follow us on Twitter: @SSAFA
About Smart Turnout:
Smart Turnout was founded in 1999 by Philip Turner after a decade serving in the Scots Guards. The idea for the brand was sparked when he was invited to take part in the annual Grand Military horse race at Sandown racecourse. He decided to design his own racing colours for the event, having no idea what impact this would have in the future. His jumper had made an impression of sorts and soon he found himself making the same for many of his serving friends. Fast forward almost 20 years and Smart Turnout now supply a much bigger range of military-inspired accessories, from cufflinks to braces and more recently their own brand watches.
To view our product range visit www.smartturnout.com and follow us on Instagram: @SmartTurnout