SSAFA, the Armed Forces charity and Age UK Devon have partnered together to provide free care packages to vulnerable and elderly individuals during the Covid-19 crisis.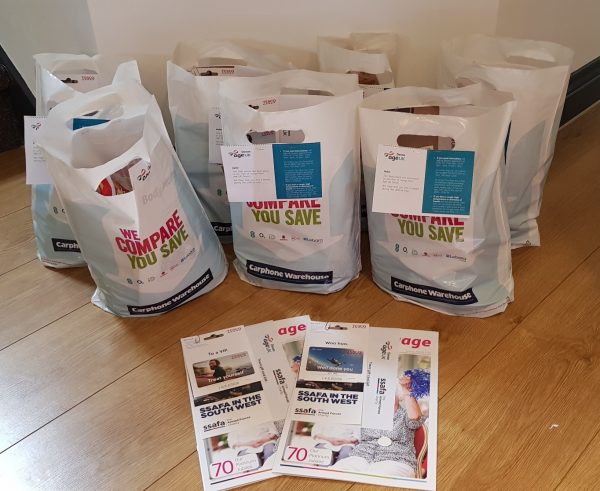 SSAFA Devon and Age UK Devon have been delivering care packages to members of the Armed Forces community in Devon during the Covid-19 crisis who are vulnerable and elderly.
SSAFA Devon secured an anonymous donation of £6,000 which was used to purchase 150 Tesco gift cards to be added to the care packages. The charities understand that accessing money is difficult for some at the moment, so they hope that this small gesture will help them or the individual shopping for them.
The care packages each contain a variety of items such as food, hand sanitiser and other goods, donated by companies wanting to help during the pandemic.
Terry Cuthbertson, Branch Treasurer at SSAFA Devon, said:
"These are challenging times for everyone and we at SSAFA Devon are doing everything we can to assist the local Armed Forces community. We are very pleased to be working with such a worthwhile charity as Age UK Devon. The donation of £6,000 for this project was incredibly generous and has made a real difference to people's lives. "

"We welcome all offers of assistance and would urge anyone who would like to assist us in our work to contact us."
If you would like to find out more about SSAFA Devon, please visit ssafa.org.uk/Devon or phone 01392 254 611.