The coronation on May 6, 2023 of a new monarch will be an event that many, in fact the majority, of those in the UK and the Commonwealth will not before have seen.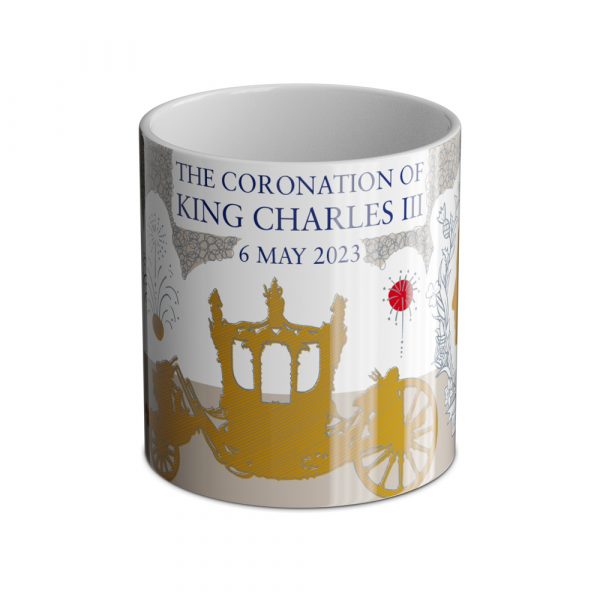 Though a symbolic and solemn event, It will also be a joyous day likely to live on in the nation's collective memory, a day where people can remember and look at mementoes, saying to themselves: "I remember Charles's Coronation."
SSAFA, the Armed Forces charity – which was proud to have had Her Late Majesty as its Patron – is delighted to offer a range of items to help people remember what promises to be one amazing day, and while supporting the UK's oldest tri-service charity.
The Coronation range includes handsome designs featuring the new Royal Cypher on bone china mugs, tea towels, fridge magnets, coasters, keyrings, and pens. While all are fun and all are functional, the mug and tea towel could also be displayed as decorative items that will grace any home.
Brian Gray, Trading Manager for SSAFA, said:
"It's incredible to think that, for over half SSAFA's 138-year history, it's had just one Patron: Her Late Majesty Queen Elizabeth II.

"And so, I feel privileged that SSAFA can offer this Carolean Coronation range that not only marks a momentous time in our nation's history, but will also plough funds into SSAFA allowing us to carry on the work it has been doing for serving men and women, veterans, and their families since 1885.

"They are limited-edition items, and we're already seeing interest forming, so whether you're a collector, or simply want your morning brew in a Coronation mug, now is the time to visit the SSAFA Store to view and order the full range."
The King Charles III Coronation will go live in February at https://www.ssafastore.org.uk/categories/coronation
For more information, visit ssafa.org.uk.