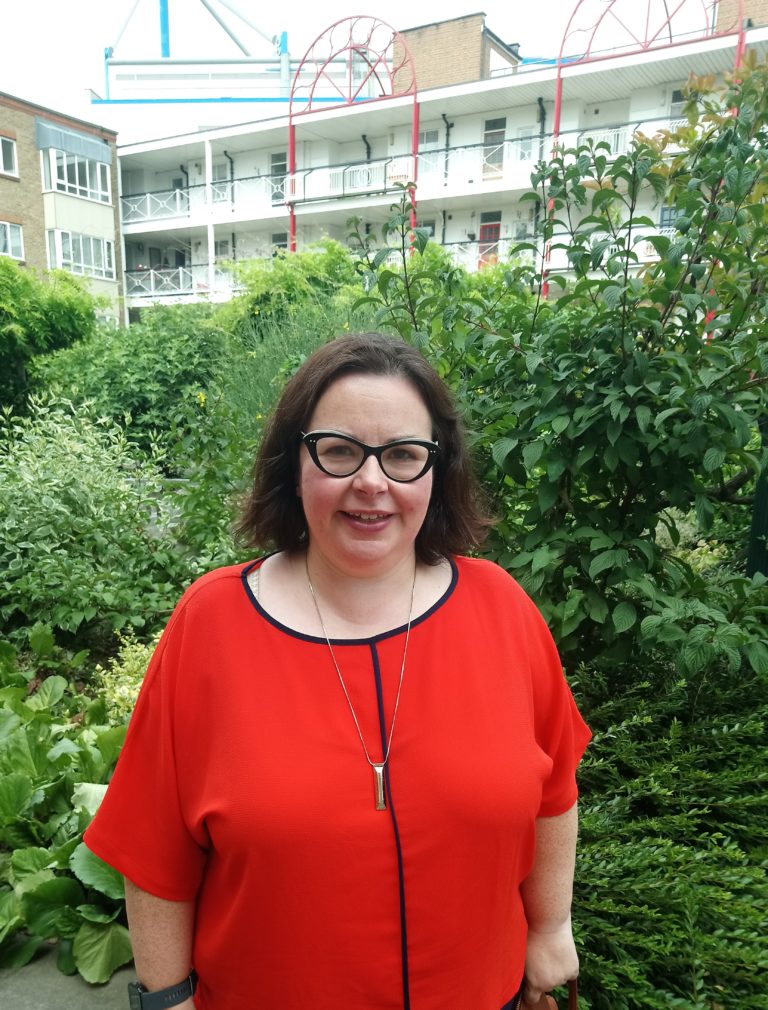 Stoll, the Veterans' charity and Housing Association, is pleased to welcome Mary O'Neill as its new Health and Wellbeing Manager. Mary, a qualified Occupational Therapist, has over 15 years' experience working in the NHS and Social Services including mental health services and physical rehabilitation; with particular expertise in community therapy.
At Stoll, her first charity role, she will focus primarily on supporting over 280 Veterans and their families who have a home on one of Stoll's five sites. Mary will work closely with the Stoll Veterans and partner organisations to develop a bespoke programme of wellbeing activities and complementary treatments, in line with the individual and broader community needs of each site.
Talking about her new role, Mary said: "I visited Stoll in my previous job, but this is my first role working exclusively with Veterans. My job will be to listen to what individuals need and then work with them – and the wider community at each site – to build programmes that will promote health, wellbeing and independence.
"I was attracted by the real sense of community that already exists here at Stoll and I'm looking forward to using my experience to develop the already excellent activity and health programmes on offer so that even more Veterans can benefit."
Veterans living at Stoll are often vulnerable and disabled, for example they may be living with Post Traumatic Stress Disorder or other mental health conditions. Stoll provides much more than a roof over their heads. The additional support available to Veterans is a critical part of ensuring that each individual resettles after leaving the Armed Forces and can go on to lead a fulfilling, independent life.
Veterans at Stoll can take advantage of a wide range of community and social activities, from sitting volleyball and Tai Chi, to art and drama. For those who just like a natter, there are regular coffee mornings and lunches. There is also a programme of complementary treatments on offer, from acupuncture and massage therapy, to cooking and healthy eating classes.
Jonny Warren, one of Stoll's Fulham Veterans  who served in the Armed Forces for 2 years, said: "There's always loads to do here at Stoll and, for me, it's a great way to mix with other residents and talk to like-minded people who understand some of the challenges we face as Veterans. We recently had a brilliant event for Armed Forces Day and it was so good to get everyone together and have some fun."
Mary, a born-and-bred Londoner, is married with two children. She loves travel, baking and photography. As a Deputy Superintendent Registrar she has had the opportunity to help hundreds of couples celebrate their big day.