Major Andy Wilson, from Stubbington, will be attempting to climb to Everest Base Camp this October to raise vital funds for SSAFA, the Armed Forces charity, after they helped him adopt his two children, Aaron and Ruby.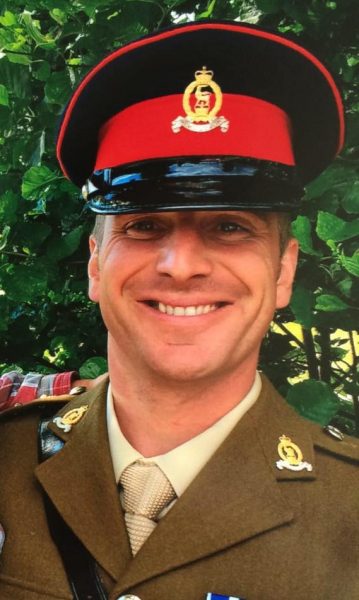 Andy said: "In 2010, my wife and I found out that we would be unable to have children naturally. Over a few long months, we decided that rather than look at medical options, we would try to adopt."
"As I am in the Army and was based in Germany at the time, it was a difficult process. But thanks to the amazing support from SSAFA, we were blessed with the adoption of our beautiful two children."
Andy has an ambitious fundraising target of £5,000, with proceeds going towards SSAFA. He's confident that he will achieve his target with upcoming fundraising activities, including a charity Golf Day and Skittles night.
"I've got a long way to go but am confident that I will complete the 12-day trek from Lukla up to Everest Base Camp and back again in October. The trek should see me reach altitudes of over 5,500 metres and I'll be trekking around 8 hours a day."
Sports clothing company, Legend Sport, will be providing Andy with clothing for his expedition in October.
If you would like to support Andy on his trek this October, go to: https://www.gofundme.com/ssafa-everest-base-camp
SSAFA, the Armed Forces charity provides lifelong support to anyone who is currently serving or has ever served in the Forces, and their families. This includes both regulars and reserves.
Notes to editors:
SSAFA, the Armed Forces charity, has been providing lifelong support to our Forces and their families since 1885. Last year our teams of volunteers and employees helped more than 82,000 people in need, from Second World War veterans to young men and women who have served in more recent conflicts, and their families. SSAFA understands that behind every uniform is a person. And we are here for that person – any time they need us, in any way they need us, for as long as they need us.
For more information visit www.ssafa.org.uk and follow us on Twitter: @SSAFA.