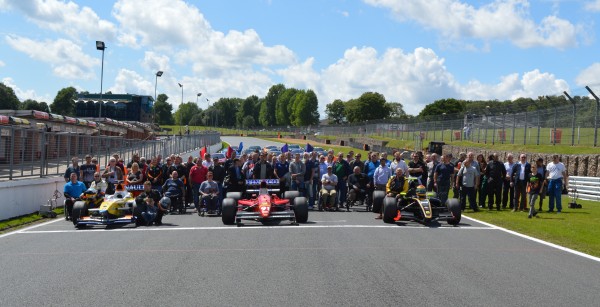 The Not Forgotten Association recently hosted 75 injured serving and ex-service personnel at our eighth annual Brands Hatch track day, always a popular and successful event in our calendar.
Our group included injured, wounded and sick serving personnel and veterans from many campaigns; all three services were represented with individuals nominated by a whole host of military associations, veterans' groups, recovery centres and service charities.
They spent a fun-packed day experiencing the thrill of being driven around the world-famous track in a range of high-performance road and racing cars. In the evening many of them joined us for dinner at the Brands Hatch Mercure Hotel swapping stories of their track exploits and service experiences.
Bringing together such a wide range of service men and women with different types of injury enables them to enjoy again the camaraderie and banter of service life, provide mutual support and make new friends.
Our heartfelt thanks to our wonderful supporters Gary Eastwood and Martin Lewis for arranging the day, to Richard Davis for organising the drivers and cars, and to all the car owners/drivers for giving their time so that our beneficiaries could enjoy such a wonderful treat.
To see more photos of the event click here.
To watch a Forces TV video of last year's event click here.
URL: http://www.nfassociation.org/fun-and-excitement-at-brands-hatch/