Swallowfield Summer Show recently donated £1,000 to SSAFA, the Armed Forces charity. The annual show raises money for several local charities and SSAFA Berkshire was chosen to be supported from funds raised in at the 2022 show.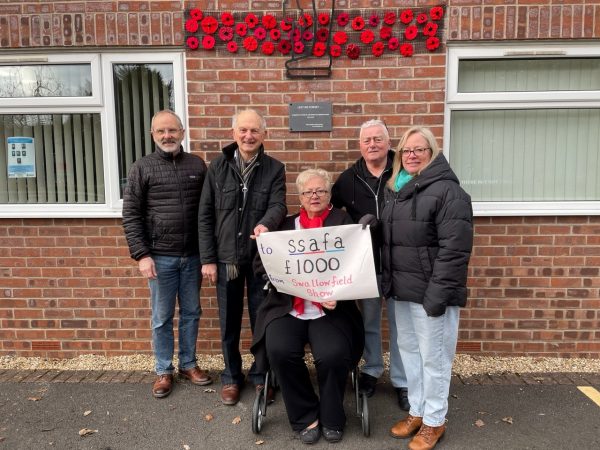 Sophie Schneider, SSAFA's Branch Administration Officer for Berkshire, said:
"We had a stall at the Swallowfield Fair last year and made £175, but then the organisers gave us a donation of £1000! We are delighted."
The donation will help the local branch to continue to assist veterans, service persons and their families who are in need of support.
The annual event is organised and run by volunteer members and friends of the Swallowfield Horticultural Society and is set to run this year on the 27th and 28th August.