Broughton House, the Salford home for ex-servicemen and women, has received a £96,000 funding boost from the Army's national charity.
The grant from ABF The Soldiers' Charity will go towards the costs of running Broughton House.
The Soldiers' Charity, which is celebrating its 75th anniversary, was founded to provide support for troops returning from World War Two. Nowadays it provides support to serving soldiers, veterans and their immediate families across the globe.
Broughton House, which is currently home to 31 veterans, is being transformed into a Veteran Care Village in a £14m redevelopment.
Once completed, the two-acre site will feature a 64-bedroom care home, up to 30 independent living apartments, a military support hub, a memorial park and landscaped gardens with a bowling green and bandstand.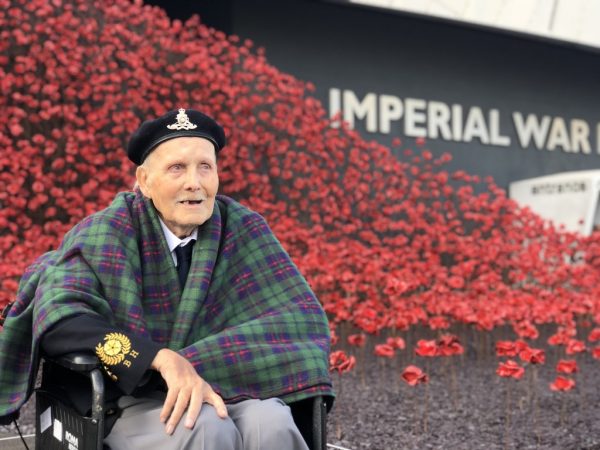 Rhys Edwards, fundraising and marketing manager at Broughton House, said:
"Approximately 50 per cent of our residents have served in the Army and we are delighted that The Soldiers' Charity is once again supporting Broughton House.

"Its continued support is very much appreciated and we look forward to working in partnership with the organisation as we transition to becoming the UK's first veteran care village."
Brigadier (Ret'd) Robin Bacon, Chief of Staff at ABF The Soldiers' Charity, said:
"We are delighted to be supporting Broughton House again this year.

"The team is dedicated to supporting Army veterans of all conflicts to live with independence and dignity, and for that we are very grateful."
Notes to editors
A photograph of Broughton House resident Ken Ashworth is attached. Ken, aged 95, who is from Manchester, served as an anti-aircraft gunner in the Royal Artillery and the Maritime Royal Artillery. During World War Two, Ken took part in the Allied invasions of Algiers, Sicily and Italy at Salerno, and in the D-Day landings.
For more information on this story, contact Rhys Edwards, fundraising and marketing manager at Broughton House, via rhys.edwards@broughtonhouse.com or 0161 740 2737 or 07368 266823.
For more information on Broughton House, visit www.broughtonhouse.com
For more information on ABF The Soldiers' Charity, visit www.soldierscharity.org