On 21 September, during their visit to Holland with a group of veterans for the Arnhem commemorations, The Taxi Charity for Military Veterans met with HRH Prince Charles, at an event at the Hartenstein Museum, hosted by Peter Wilson, Ambassador to the Netherlands.
The Taxi Charity's Chairman, Ian Parsons and Vice President, Dick Goodwin, had the honour of being presented to HRH Prince Charles who was in Holland in his capacity as Colonel-in-Chief of the Parachute Regiment.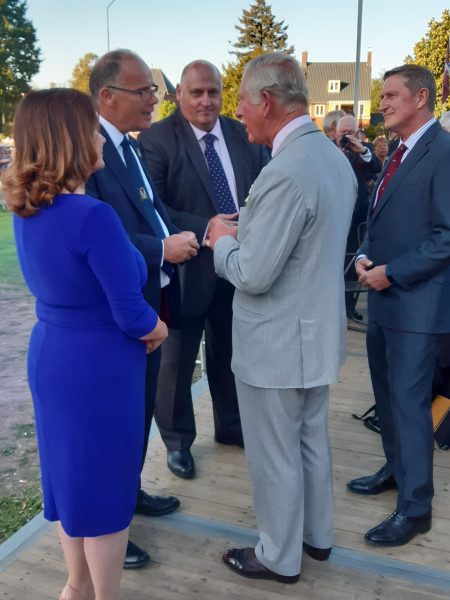 Ian Parsons explained why the Taxi Charity were in the Netherlands and was delighted when Prince Charles praised the charitable work of the cab trade and specifically the work that the Taxi Charity does to support military veterans from all conflicts.