X-Forces Enterprise has helped 10,000 people in the military community to consider, start and scale their business aspirations since 2013
X-Forces Enterprise has facilitated finance of £29.5m for over 3000 entrepreneurs through the government-funded Start Up Loans scheme
42,786 hours of free-to-access enterprise training have been delivered by X-Forces Enterprise in its first decade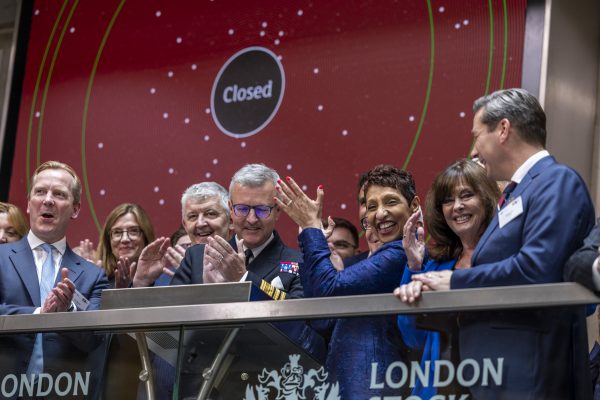 Business owners in the Armed Forces community have been celebrated at the London Stock Exchange on the tenth anniversary of the UK's largest business support organisation for the Armed Forces community, X-Forces Enterprise (XFE).
Vice Admiral Phil Hally CB MBE, Chief of Defence People, joined XFE CEO and Founder, Ren Kapur MBE to close the market at London Stock Exchange on Thursday 6th July, hosted by Eric Warren and James Eaton of London Stock Exchange Group. The celebratory event included a session on the impact of military entrepreneurship, which was opened with an address by Johnny Mercer MP, Minister for Veterans' Affairs. Leaders from the Ministry of Defence, big business and military charities gathered with entrepreneurs to celebrate the occasion and signify a unique collaboration that has fostered thousands of new businesses.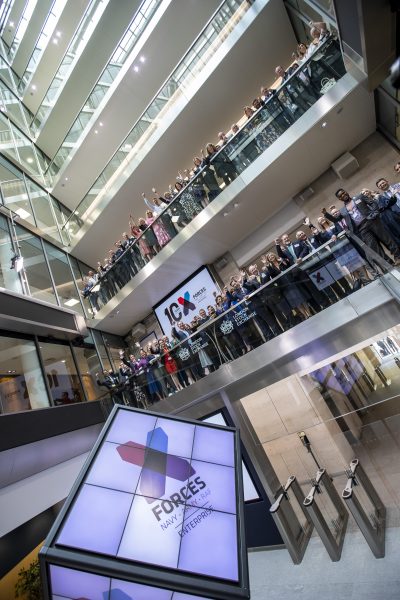 Since the social enterprise was founded in 2013, XFE has supported over 10,000 Service leavers, veterans, military spouses and family members to consider, start and scale up their business aspirations through a unique package of services that includes training, funding, mentoring, knowledge exchange and peer networking.
XFE facilitates access to Start Up Loan finance as the official Armed Forces Community Business Support Partner for the Government's British Business Bank. The entrepreneur is supported by a business advisor to write their business plan and consider cashflow, plus mentoring guidance for the first twelve months post launch.
42,786 hours of enterprise training have been delivered by XFE in their first decade, a crucial element of X-Forces Enterprise's free-to-access provision. XFE is the appointed Enterprise Trainer for the Ministry of Defence transition scheme, which sees 800 participants per year, and has developed bespoke training programmes for wounded, injured, sick and vulnerable groups in partnership with the UK's military charities.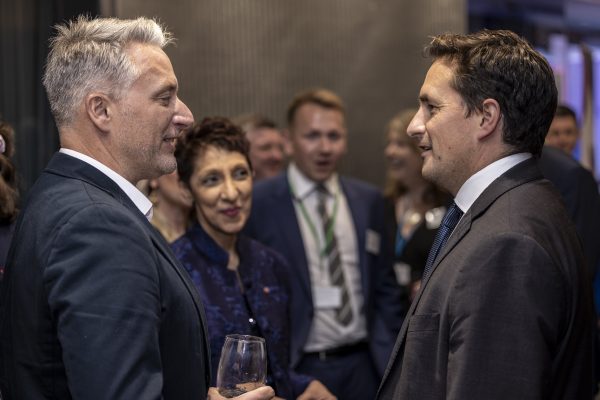 A unique initiative by XFE, Big Business Supporting Small Business, connects the UK's largest corporate concerns to stimulate and champion enterprise in the Armed Forces community. This group has been instrumental in affecting positive change for the small business community.
XFE is recognised by the Ministry of Defence with their Employer Recognition Scheme Gold Award, the highest badge of honour for organisations that support the Armed Forces community.
The prestigious Market Close ceremony takes place in the atrium of London Stock Exchange headquarters in Paternoster Square at 16:30 every working day and signals the end of London trading for the day.
Chief of Defence People – Ministry of Defence, Vice Admiral Phil Hally CB MBE, said:
"Since 2015, X-Forces Enterprise has been the appointed Business Enterprise Trainer for resettlement, supporting Service leavers as they transition into civilian life. Their workshops have empowered thousands of Service leavers to make well-informed decisions regarding self-employment and, should they choose to pursue their own businesses, acquire the skills and training to succeed. I take great pleasure in observing the expanded opportunities available to those leaving the military, and indeed their families, with business ventures now being a viable and supported path thanks to XFE's comprehensive range of services and extensive network. I congratulate XFE on the exceptional strides they have made in their first decade."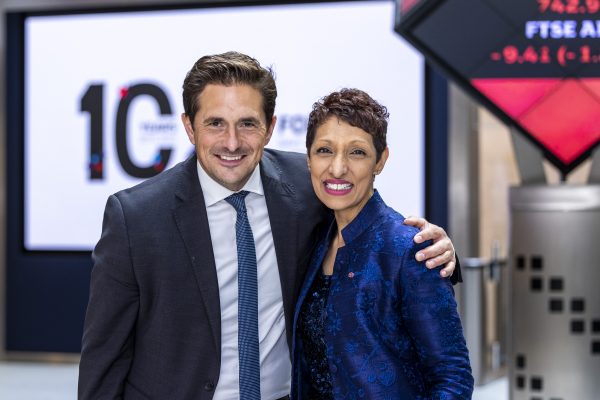 Minister for Veterans' Affairs, Johnny Mercer MP, said:
"This Government is determined to make the UK the best place in the world to be a veteran. To do this, we need to make sure veterans have access to meaningful careers where their strengths and skills are valued, and opportunities for entrepreneurship where they can create and grow their own business. Employing veterans is one of the best decisions that any company can make, and enabling them to contribute to our thriving business landscape is key to growing this country's economy."
X-Forces Enterprise Founder and CEO, Ren Kapur MBE, said:
"It has been an extraordinary ten-year journey, driven by a personal aspiration to empower the entrepreneurial spirit within our Armed Forces community and, today, I lead an organisation that has positively impacted the lives of more than ten thousand people. Throughout this journey, we have broken barriers and forged pathways to success through the acquisition of enterprise skills and continuous collaborations that transcend boundaries of business, government, and charity. I take great pride that XFE has served as a catalyst for positive change, as our Armed Forces personnel mirror in their own careers and continue to uphold throughout their lives. We witness the transformative ripple effect of their personal fulfilment on their families, communities, and society as a whole. This essence lies at the core of XFE, and it is this perpetuating network and everyone therein that I honour on this milestone anniversary, while also setting our sights on the opportunities that lie ahead in the next decade."