Amy, Owen and I would like to thank Give Us Time for our first ever family holiday. Without this charity it wouldn't have been possible. In all honesty we didn't expect much! We were just happy to get a break as a family and enjoy each other's company away from the stresses and worries of work and home life. But WOW……..This holiday totally exceeded our expectations and beyond, we've been home a week and still cannot believe the week we had!
The CLC Resort was fantastic. From the moment we arrived to the second we left we were treated like royalty. For me the recognition of being a member of the armed forces was outstanding and something I've never experienced of this magnitude.
I could talk about each day because each day was full of excitement and ever-lasting memories but I won't because as they say a picture paints a thousand words. Here are our best moments of 100's of photos we took whilst enjoying our amazing time together!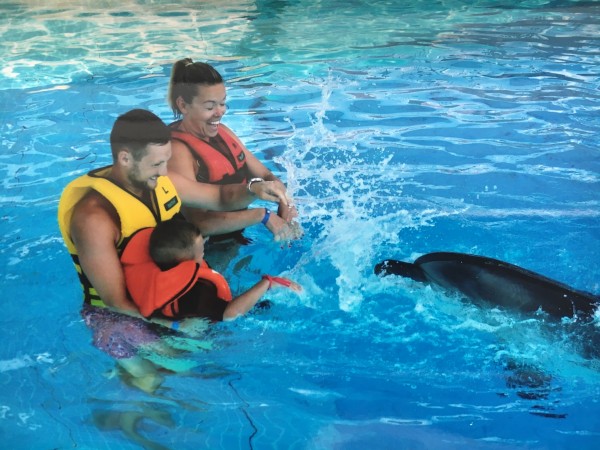 "Thank you to the moon and back" from our 8-year-old son, Owen
Thank you all at Give Us Time for helping us making memories that myself, Amy and Owen will treasure forever!
–
Give Us Time cannot thank CLC World enough for their continued support and generosity which makes experiences and memories like these possible.
If you have a commercially-let property and are interested in giving another military family the same opportunity to relax and reconnect that Nick and his family had please contact us: enquiries@giveustime.org.uk or visit our website www.giveustime.org.uk for more information.
Thank you!