British Weight Lifting (BWL) and SSAFA, the Armed Forces charity have partnered to create a unique event to benefit the Armed Forces community in Scotland: The Big Scottish Lift Up.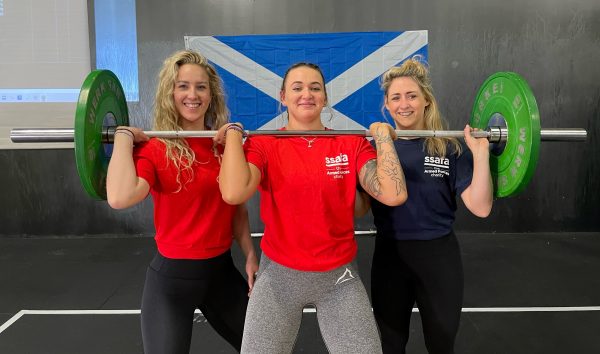 Open to everyone – civilian, veteran or serving military, and in Scotland or elsewhere – the Big Scottish Lift up promises to be a fundraising challenge like no other.
Competitors – male and female, and in different age and weight categories – must film themselves making up to three attempts at the snatch and clean and jerk then upload them to the competition webpage.
Those taking part must register their interest here by July 29, and pay a registration fee of £20 to BWL – £15 of which goes directly to SSAFA. Competitors are encouraged to each raise at least £60 in other donations via Enthuse to help SSAFA continue its work for veterans, serving personnel, and their families.
Entries must be submitted by August 12, and the winners will be announced on August 26.
There are three age categories – Veteran (over 35), Adult, and Junior (under 18) – and weight classes are:
Female
Under 59.00kg
59.01kg to 71.00kg
71.01kg and over
Male
Under 73.00kg
73.01kg to 96.00kg
96.01 and over
Kath Leonard, Chief Operating Officer for British Weight Lifting, commented:
"We are delighted to be working with SSAFA, Weightlifting Scotland and Fitness Training Scotland to raise money for the Armed Forces community in Scotland. This virtual weightlifting charity competition is open to anyone wanting to join in. It is perfect for someone wanting to start competing but is not able to get to a club competition or who is not currently a member of British Weight Lifting, but would like to have a go at competitive lifting. We hope that it helps SSAFA raise money to support Armed Forces veterans and their families."
One of those already signed up is Royal Navy submariner Petty Officer Wes McGuinness, who said:
"It's a privilege to be invited to take part in the Big Scottish Lift Up for SSAFA, because a key thing for me and many others in the Royal Navy and the other services this year is giving back.

"SSAFA is an amazing charity that does magnificent work in Scotland, the rest of the UK, and overseas and so I'd encourage anyone – regardless of their level of fitness – to get involved and raise as much as possible for the UK's oldest tri-service charity.

"It's very important to give something back, reaching out and giving back to those that have supported my journey gives me great satisfaction."
Supporting the challenge are two Scottish Commonwealth Team lifters – Alice Aitchison and Jodey Hughes – and Sheli McCoy, current Scottish Seniors 71kg champ.
BWL has also waived the need to be a member to enter this charity competition, and will grant all entrants a one-off membership for this competition only.
For more information about SSAFA's work, visit ssafa.org.uk.