The Month of the Military Child may be over, but the work continues.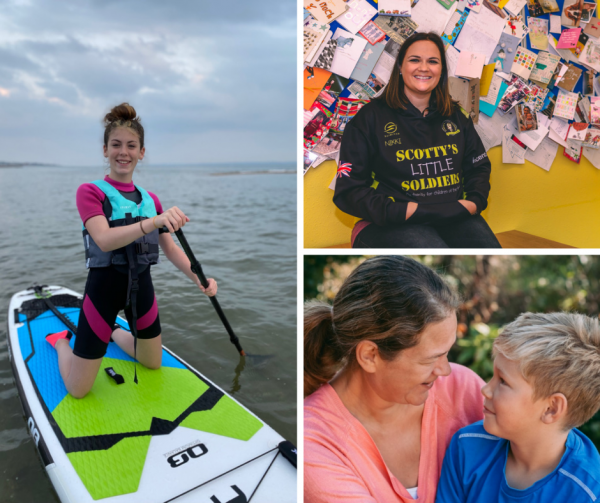 Many children all across the country have parents serving in the Armed Forces. This can be challenging for families given the logistics of moving post every few months, extended periods of separation, and the toll this takes on relationships.
However, there is fantastic work being done by charities and organisations to support military families, from novel means to keeping in touch during overseas deployments, to counselling for those who have suffered bereavement, and much, much more.
We know just how important family is in the wider Forces community – one need only look at past winners of the Soldiering On Awards to see inspirational individuals and organisations doing incredible work.
In August 2021, 12-year-old Seren Killpartrick – winner of the 2022 Family Values Award – discovered that her dad, Paul Killpartrick, a Royal Navy Engineer, had been diagnosed with a terminal brain tumour. Unfortunately, there was no cure, but a special life-prolonging treatment was available privately.
Faced with one of the scariest times of her life, Seren decided to raise funds so that her dad could benefit from this treatment. She had an idea to attempt to paddle board from the Isle of Wight to Stokes Bay, Gosport, and crowd-fund to raise the £100,000 needed for Paul's treatment. A bold and ambitious aim, which this remarkable young woman duly accomplished.
When Nikki Scott lost her husband in action, leaving her alone with two young children, she realised there must be many children in a similar situation who had lost a parent serving in the Armed Forces. Nikki was determined to make these bereaved children smile again, so in 2010, she set up Scotty's Little Soldiers in honour of her husband Corporal Lee Scott.
Nikki has overcome adversity and used the experience she gained from tragedy and tough times to help hundreds of families. She remains dedicated to supporting the children of our fallen heroes and her biggest aim is to support every child in the UK who has lost a parent who served in uniform.
Jamie Small's father struggled to make the transition to civilian life when he left the Army after 21 years service. Tragically, took his own life. The then ten-year-old and his mum, Mandy, were helped by military charity SSAFA, and decided they wanted to channel their grief into amazing fundraising efforts for the charity. Jamie's strength and courage is an inspiration to all those he meets and in 2019 he and his mum won the Family Values Award.
Read more in the latest issue of Military In Business® magazine here: https://bit.ly/mib_mag4