Saturday 2nd & Sunday 3rd July 2022
2 days. 33 miles. 13,000 ft ascent
Basecamp: YHA Ambleside, Lake District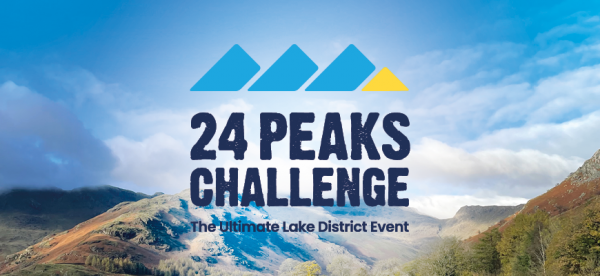 The 24 Peaks Challenge is challenging, rewarding and fun and supports the incredible work of The Seafarers' Charity.
The 24 Peaks Challenge is one of the most respected team building activities in the UK. This year the charity is partnering with Run2Events to deliver the event. Run2Events have over 30 years of collective experience creating, planning and delivering a huge range of exceptional and successful events across the UK and abroad.
Catherine Spencer, CEO of The Seafarers' Charity, commented,
"We are thrilled to be running this much missed event. We're working with Run2Events, who with their wealth of experience will drive our event forward to make it the best yet for our participants."
Many people in organisations have struggled with the lack of contact during the pandemic, so this is a great opportunity to unite your team, and together take on this epic challenge whilst raising vital funds to support all those who work at sea.
Your Team
A team consists of at least 4 walkers and 1 driver, who will be responsible for transporting your team to and from basecamp
Can we do it?
The simple answer is yes! You do not need to be a seasoned mountaineer to achieve 10-14 hours of hiking each day. But you do need a good base-level of fitness and a commitment to training before the event. You will be fully supported by our Events Team who will provide you will all the information you need to take part from essential kit lists, map reading, mountain safety and training tips.
Why should we take part?
"There is a great atmosphere in the teams and at YHA Ambleside, the magnificent scenery, the changing and challenging conditions and the fact that it is supporting a great charitable cause." – Asbjorn Kops, Maersk