A readers' fund set up by The Sun newspaper to mark its 50th birthday year, has awarded veterans' charity, Launchpad a grant of £20,000 as part of a £1m giveaway. The fund was established to provide grants between £2,000 up to £20,000 each to small grassroots charities, which were nominated by readers.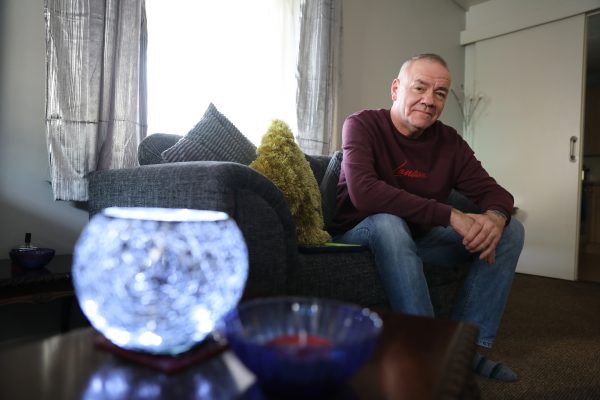 Veterans' charity, Launchpad was one of thousands of charities nominated and has been successfully selected to receive the maximum grant of £20,000 after being carefully considered by a panel of judges.
Launchpad provides accommodation and targeted support, with the assistance of specialist providers, to help homeless veterans stabilise their lives and make a successful transition from military to civilian life.
In 2018, the University of York found there were 3,500 homeless veterans in the UK, many living on the streets. Around 85% of veterans who come to live at Launchpad are homeless and are supported for up to two years (longer if necessary).
The charity accommodates up to 80 resident veterans from across the UK at any one time. Over 460 veterans have already benefitted from the charity since it was established in 2013. 42% of residents left Launchpad with jobs and 69% successfully moved on to settled accommodation, either living independently, reunited with family or with the support they needed.
These are very difficult times for everyone and the Coronavirus is having a devastating impact on charities, who rely on fundraising initiatives, many of which have either been cancelled or postponed due to the pandemic.
This grant will be used to contribute towards the running costs at one of Launchpad's houses in Newcastle upon Tyne and to support seven homeless veterans who would otherwise have ended up living on the street, homeless and hungry.
Homeless veterans are referred to Launchpad through a network of UK military charities, local authorities and housing partners. For most, Launchpad is often the first safe place they've slept for in months, even years. Staff work with residents to understand their needs and develop a tailored support package that will help them on the road to successfully transition back to civvy street.
One resident who has benefitted from Launchpad's support is Lee Foster who lives at Avondale House in Byker, Newcastle upon Tyne. Lee served 12 years in the Queens Regiment of the British Army and completed tours of Northern Ireland and Cyprus. He moved into Launchpad in 2018 and hasn't looked back.
He said:
"Launchpad saved me. It has given me a roof over my head – somewhere safe and secure to live, I cannot thank them enough. Schemes like this that help homeless veterans are a godsend. The support has given me confidence and has built me back up."
David Shaw, CEO and Co-founder of Launchpad, commented:
"This is wonderful news and thank you to the judges for agreeing to donate the full amount to helping our veteran residents. These are very challenging times for all charities so grants like this are a huge relief. It means we can continue to improve our facilities and provide the dedicated support our current residents need during this pandemic and beyond."

For more information on this press release, please contact Craig Downs from Up North Communications on 0191 300 0810, 07811 287 922 or email craig@upnorthcommunications.co.uk

Notes to Editors:

AF&V Launchpad Limited (known as Launchpad) is a registered Charity Number 1153185 and Company Number 8633047.

For more information about Launchpad, please visit www.veteranslaunchpad.org.uk
Launchpad welcomes donations to support its veterans, through its website
Key partners that Launchpad work with are: Liverpool City Council, Newcastle City Council, Big Lottery, ABF The Soldiers' Charity, Royal British Legion, Veterans' Foundation, Forces Employment Charity, Addaction, Crisis Skylight, the NHS, SSAFA, Speke Training and Education Centre and Combat Stress, among many others.

Achievements include:
At the end of March 2020, the total number of veterans helped since Launchpad opened in 2013 is 461.
42% of residents leave Launchpad with jobs.
69% successfully move on to settled accommodation, either living independently, reunited with family or with the support they need.
Launchpad won the 'Working Together' award in the national 'Soldiering On Awards' and two founders were awarded the Prime Minister's 'Point of Light".
Launchpad won The Veterans' Foundation award at the Heropreneurs Awards 2019.