On 6 March the Taxi Charity hosted an event at the RAF Club in London for veterans and serving personnel to celebrate International Women's Day.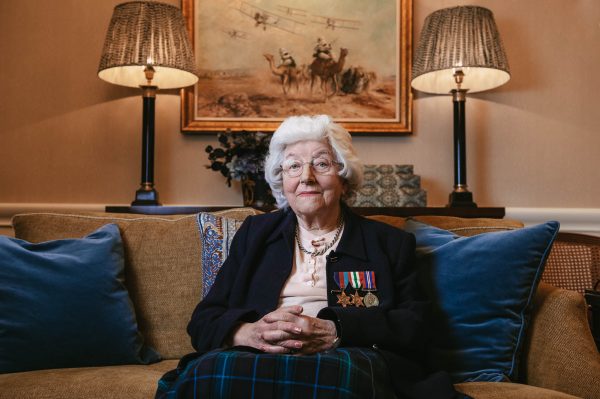 The Taxi Charity for Military Veterans' event at the RAF Club in Piccadilly was attended by over 90 guests including veterans, serving personnel and Taxi Charity volunteers.
The guest list included the Charity Patron Vice Admiral Sir Adrian Johns KCB CBE KstJ  DL and Colonel Jane Davis OBE QVRM TD DL Vice Lord-Lieutenant Of Greater London, veterans from WWII, Officer Cadets from Sandhurst and serving personnel from HMS Diamond, The King's Troop and The Household Cavalry.
Guests from the Netherlands included  Martine Verhulst the Dutch Air Attaché, Els Schiltmans from the Dutch Army Recovery and Identification Unit, Agnes Schaap the Mayor of Renkum, Sophie ter Horst the daughter of the Angel of Arnhem and Hiljte Van Eck who was awarded the BEM for her work with veterans.
The guests were welcomed to the event by Taxi Charity Vice President,  Frances Wyhowska, who spoke about the changing roles of women in the military, the 75th anniversary of the Taxi Charity and  the special relationship between the charity and the Dutch people.
Former Sky and CNBC Europe main anchor Hannah O'Sullivan from Host Media Communications hosted an enlightening Q and A  with veterans Mildred Schutz who served with the Special Operations Executive and Marie Scott who as a WREN transmitted messages to and from the beaches on D Day, about their experiences of The Blitz, serving during WWII and the lessons they learned.
After a leisurely afternoon tea, the guests took the opportunity to mingle and were given a ceramic poppy from the Municipality of Renkum and a posy of flowers from entrepreneur and charity supporter Johnny Gallagher to take home with them.
Frances Wyhowska, Vice President of the Taxi Charity said,
"I am proud that the Taxi Charity was able to celebrate International Women's Day with this event. We  welcomed ladies representing almost all aspects of our armed forces, from cadets just embarking on their careers to senior officers nearing the end of their service and veterans who had served in WWII and other conflicts. We were also delighted that so many of our special friends from the Netherlands joined us for this special event. The day was a huge success and we look forward to organising many more veterans events during this our 75th anniversary year."
To find out more about the support the Taxi Charity offers to veterans or to donate to their 75th anniversary fundraising campaign visit www.taxicharity.org