Christmas is coming, and from Loggies to Lancers, Wrens to the RAF, and Scaleys to the Submarine Service (always good for a quiet rendition of Silent Night) there really is something – including festive cards in Welsh – for everyone from SSAFA, the Armed Forces charity.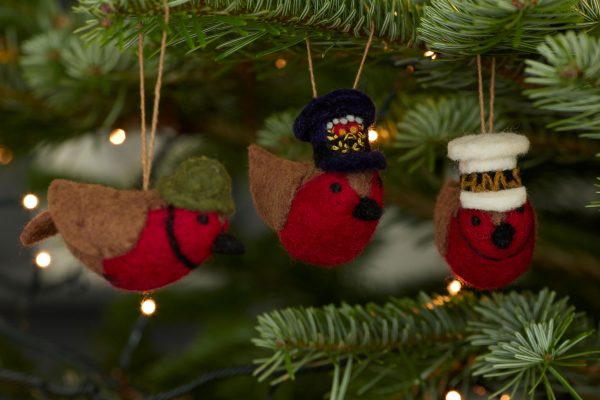 The new range of T-shirts – there are around 150 variations of design, style, and colour – are made from heavyweight (155g/m2) certified organic cotton, which is GM free and does not contain animal-derived products. They are printed in the UK employing low-waste printing tech, and are made in a renewable-energy powered factory audited for a wide range of social and sustainability criteria, so they not only look good, but also make the wearer feel good. And at £22 each, they are a snip.
New ranges of Christmas cards include a flight of RAF Hawker Hurricanes flying low above the snow with Salisbury Cathedral in the background, the Blues and Royals parading through the snow, and a charming variation on the perennial favourite of robins in the caps of the three services.
Of particular interest this year is the Nativity scene card with the greeting "Gyda Dymuniadau Gorau ar gyfer y Nadolig a'r Flwyddyn Newydd". This design is also available featuring the English message "With Best Wishes for Christmas and the New Year". Prices for all cards start at £4.25 for a pack of 10.
Other new items – and exclusive to SSAFA – for 2023 include felt Christmas tree decorations of gingerbread men and women, felt robins decked out in military headgear, and 2024 diaries and calendars. Mugs, hats, and other gifts are also available.
All the items from the store are a wonderful way of showing support to the Armed Forces community with all profits benefitting the work of SSAFA, the Armed Forces charity. Shop the entire range at ssafastore.org.uk/ Christmas, where Ts & Cs and delivery details can also be found.