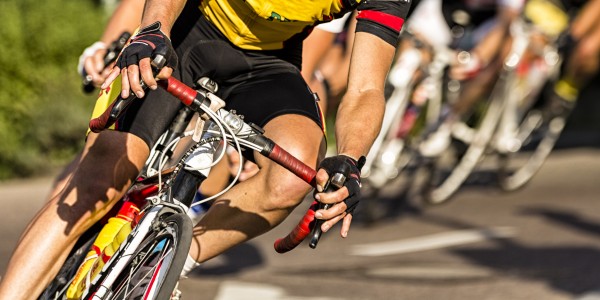 A group of serving Royal Air Force personnel are cycling an 82 mile 'Tour of Lincs' in a single day, to raise funds for the Royal Air Forces Association.
Led by a group of RAF personnel based at RAF Scampton, the team currently has 20 members signed up for the ride on 19 April 2017.  They will tour five RAF Stations in Lincolnshire, stopping at each to raise funds and talk about the work of the Association.  Members of RAF Scampton's cycle club are also heavily involved.
Event organiser Senior Aircraft Technician Stu Coutts said, "Recently the Association made a huge difference to the lives of some of our RAF personnel overseas.  They had been living in basic accommodation while on operations, with limited comforts there. The Association funded the purchase of equipment to improve living conditions on the deployment including sports and exercise equipment, cooking supplies and mountain bikes.
"That made sure that the personnel who next deploy there will have some little home comforts. It may not seem much on paper, but means a great deal to the many people who are and will be on operations out there.
"The Association does lots of other amazing welfare work that we'd like to support too – from helping parents record their children's favourite bedtime stories before they are deployed overseas, to providing befriending volunteers for isolated elderly former servicemen and women, and so much more.
"So, if anyone sees us out and about on the roads on the 19th, give us a hoot on the car horn. Or even better, if you can spare any change we may have collecting tins on our handlebars!  We'll be wearing pale blue RAF Association t-shirts and might also have Association 'wings' windmills on our handlebars.  You won't be able to miss us" continued Senior Aircraft Technician Coutts.
If you would like to support the 'Tour of Lincs' fundraising effort please donate online at https://mydonate.bt.com/fundraisers/tourdelincoln
More about the work of the RAF Association: www.rafa.org.uk