Broadcaster Dan Snow MBE is urging members of the public to get behind ex-Forces men and women with health conditions who need help moving back into work.
The TV historian will present the BBC Radio 4 Appeal on Sunday 18 August and Thursday 22 August to help raise vital funds for veterans' employment charity The Poppy Factory.
The appeal tells the story of one former soldier, Dale, who lost his leg when his vehicle was hit by a roadside bomb in Afghanistan. Despite his physical injuries and mental scars, with close personal support from The Poppy Factory, Dale was able to move into a new job that he loves.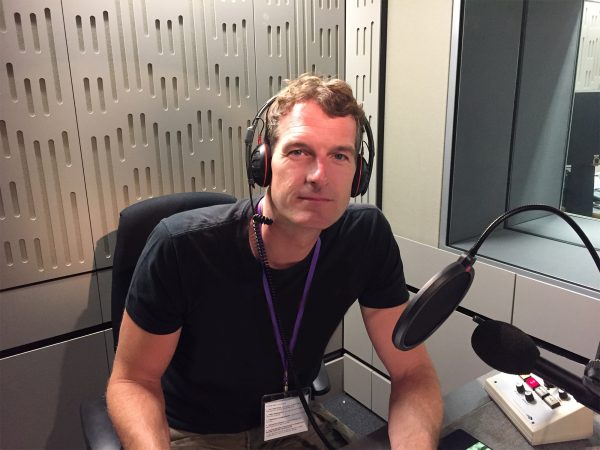 Dan Snow said:
"Throughout my career I've been lucky enough to do a lot of work with veterans, including young men and women like Dale who have served their country in places like Iraq and Afghanistan. Some of them are carrying life-changing mental and physical injuries and they can find it difficult to adjust to civilian life and relate to their friends, family and community.

"We've asked these young men and women to go into harm's way on behalf of our society, and we owe them everything when they get back.

"It's a great honour to be a part of The Poppy Factory's campaign to support injured and sick veterans back into work and help them regain a sense of purpose. Nothing is more important. Please give whatever you can afford, and you will help a veteran take their first steps towards a successful civilian job."
More than 1,200 veterans have moved back into meaningful work since 2010 throughout England, Wales and Northern Ireland after being supported through The Poppy Factory's award-winning Getting You Back To Work service.
The BBC Radio 4 Appeal will be broadcast on Sunday 18 August at 7.54am and 9.26pm, and on Thursday 22 August at 3.27pm.
The Poppy Factory's appeal page is online now at https://www.bbc.co.uk/programmes/m0007pw0 and donations to the charity will be accepted from Sunday, August 18th.
For more information visit www.thepoppyfactory.org
Notes to editors
For more information please contact Dan Hodges at The Poppy Factory on 07496 645 869 or email DanH@poppyfactory.org
The Poppy Factory
The Poppy Factory is now the country's leading employability organisation for veterans with mental and physical health conditions. From its base in Richmond-upon-Thames, the charity provides tailored support across England and Wales to help ex-Forces men and women with health challenges to return to meaningful work.
The Poppy Factory works with many businesses around the country to transform the way employers think about recruiting people with physical or mental health conditions.
The charity has helped more than 1,200 individuals into work since it started its Getting You Back to Work programme in 2010. The Poppy Factory aims to deliver the most effective support for its veterans and the service is built upon a solid evidence base. This has ensured that over 70% of veterans supported by The Poppy Factory have remained in work for 12 months or longer, which compares significantly higher than other services.
In April 2019 The Poppy Factory was named as the winner of the Healthcare and Rehabilitation Award at the Soldiering On Awards. The Soldiering On Awards celebrate the achievements of the military community, by honouring serving personnel, veterans, their families and organisations that support them.
In June 2019 The Poppy Factory also won the Disability and Health Employment Award at the ERSA Employability Awards. The awards, hosted by the Employment Related Services Association, aim to celebrate the hard work and dedication of the employment support sector.