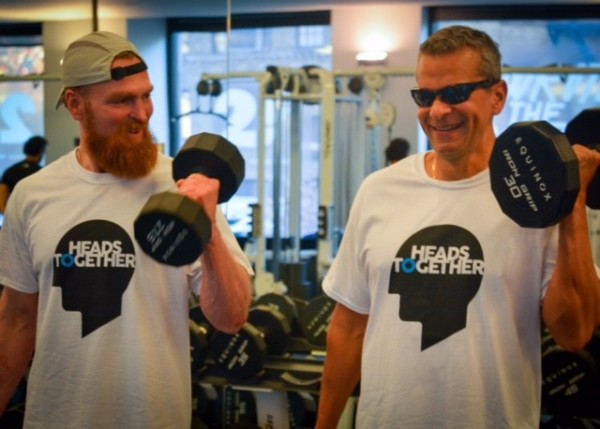 Two inspiring American and British wounded veterans – Karl Hinett and Ivan Castro – are running the 2017 Boston Marathon on 17 April and the Virgin Money London Marathon on 23 April (that's two marathons in a week!), side-by-side, in support of The Royal Foundation's Heads Together campaign.  They will be raising funds and awareness of the issue of military mental health for both UK and US veterans with funds raised in the UK going to Contact, a Heads Together Charity Partner and coalition of leading military mental health organisations including Help for Heroes and Walking with the Wounded.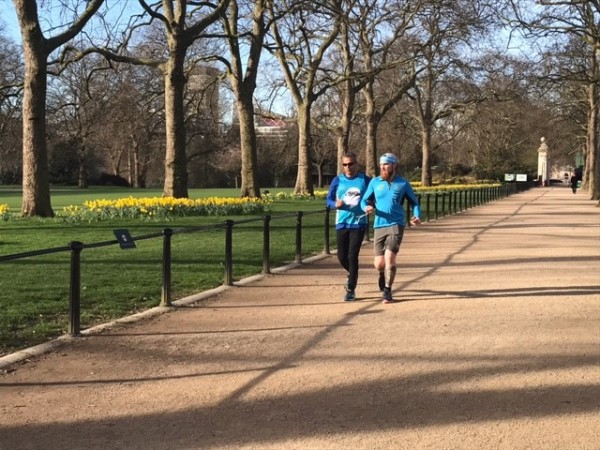 Funds raised in the US by the American Friends of The Royal Foundation will support veterans in America, including the mental health well-being programmes run by Home Base, a partnership of the Red Sox Foundation and Massachusetts General Hospital.
The Duke and Duchess of Cambridge are spearheading the Heads Together campaign to end the stigma and change the conversation around mental health.  Heads Together is Charity of the Year for the 2017 Virgin Money London Marathon and The Duke and Duchess and Prince Harry's vision is to make it the 'mental health marathon'.
Karl and Ivan
Both men served in Iraq, where Ivan was blinded during combat and Karl was involved in an attack resulting in 37% burns to his hands, legs, arms and face. Between them Karl and Ivan have spent over 100 hours on the operating table, over 12 months confined to a hospital bed and endured over 100 surgeries.
They discovered that a huge part of their recovery, both physical and mental, and a way of inspiring others, was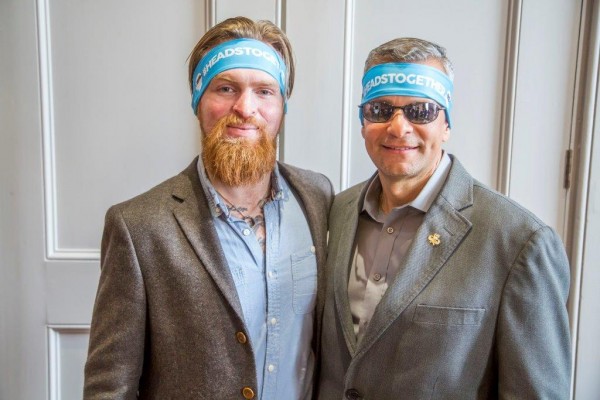 running. Combined, they have run more than 200 marathon and ultra-marathon races around the globe.
Karl is a founding member of the Endeavour Running Club, an initiative of The Endeavour Fund of which AIG is lead partner.  The Endeavour Fund supports wounded, sick and injured Servicemen and women rediscover their self-belief and fighting spirit through physical challenges. The Endeavour Running club have 16 members who will be running the London Marathon in aid of Contact.
Karl Hinett Quote:
'I'm very much looking forward to supporting Heads Together by running both the Boston and London marathon, with my good friend from the US Ivan Castro.
'Despite having run 149 marathons before, the distance never gets shorter, but working hard alongside Ivan, as the UK and US military has done for years, is a great privilege. Together we can change the conversation on mental health.'
Ivan Castro, Major, US Army (Ret'd) Quote:
'During my 28 years of service, I was honored to serve with some incredible soldiers, motivational and inspirational men and women around the world, many from the United Kingdom.  There is a special relationship between the US and UK troops on and off the battlefield, we have trained together, we have fought together, we have bled together and we have healed together.
'I am proud to be running alongside Karl, in the Boston and London marathons next month in support of Heads Together. Two marathons in a week will hurt but we are doing this for all veterans and serving brothers who carry the weight of mental health issues every day because we believe that we all feel pressure on our mental health at some point in our lives and, when we understand this the better we can support ourselves and each other.'
To donate, follow this link: http://bit.ly/2nz71IY.