Tyne & Wear local, Iain McCutcheon, is set to tackle 106 miles of the Brecon Beacons in April, including 16 summits, to raise funds for the Tyne & Wear branch of SSAFA, the Armed Forces charity.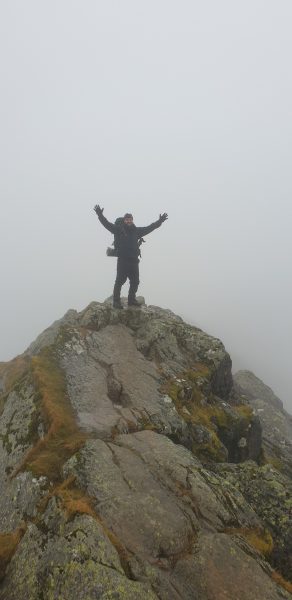 Iain plans to complete the mammoth expedition in just four days at the end of April 2020. The route will start at Llanvihangel Crucorney and end at Glanaman. On the second day, Iain will attempt to complete the 'Fan Dance', a notorious part of the UK Special Forces selection. This includes an additional 16-mile run which must be completed in three hours and 40 minutes.
The Tyne & Wear local hopes to raise £2,500 for SSAFA. Iain has been personally affected by the loss of friends or family through conflict or as a result of PTSD following a career in the Forces.
Iain McCutcheon, said:
"The way most civilians see veterans is a sad testament to the lack of public awareness surrounding them. Not all soldiers are superhuman, they are simply human and people who do an amazing job under immense pressure.

"Charities like SSAFA are raising awareness of these hardships. I cannot serve in the military due to medical reasons but feel that we can serve indirectly by raising as much money as possible for SSAFA so they can support our military community". 
Susanna Duffy, Branch Secretary for SSAFA Tyne & Wear, said:
"We are so grateful that Iain is raising money for SSAFA through this incredibly challenging expedition. The money raised will go a very long way in helping us support the military community in the Tyne & Wear area".
SSAFA, the Armed Forces charity provides lifelong support to those currently serving, veterans and their families.  Through its dedicated network of volunteers across the country, SSAFA offers practical, emotional and financial help to the Armed Forces community in their hour of need.
Visit Iain's JustGiving page to donate: https://www.justgiving.com/fundraising/breconbeaconsexpedition
To find out more, please contact Anna Baines by emailing anna.baines@ssafa.org.uk
Notes to editors
SSAFA, the Armed Forces charity, has been providing lifelong support to our Forces and their families since 1885. Last year our teams of volunteers and employees helped more than 82,000 people in need, from Second World War veterans to young men and women who have served in more recent conflicts, and their families. SSAFA understands that behind every uniform is a person. And we are here for that person – any time they need us, in any way they need us, for as long as they need us.