The 75th anniversary of VE Day will be marked in schools across Scotland thanks to the introduction of innovative new educational resources created by Poppyscotland, in partnership with the Scottish Government and Legion Scotland.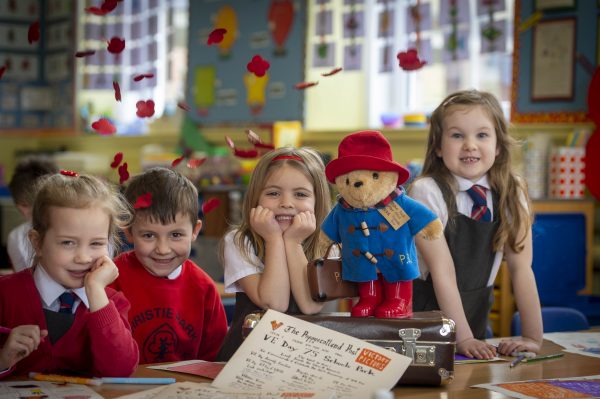 The launch of a new 40-page 'VE Day 75 Schools Pack' took place at Christie Park Primary School, in Alexandria, yesterday. It has been created by Armed Forces charity Poppyscotland and is being sent to every school in the country. The physical pack is supported by a host of new online resources, too.
The VE Day 75 resources contain an abundance of facts and stories about what was life was like for those living through the Second World War, and includes sections on evacuees, rationing and Churchill's famous VE Day speech. Pupils are being encouraged to discover more about how the War impacted on their local community and to stage their own VE Day Street Party.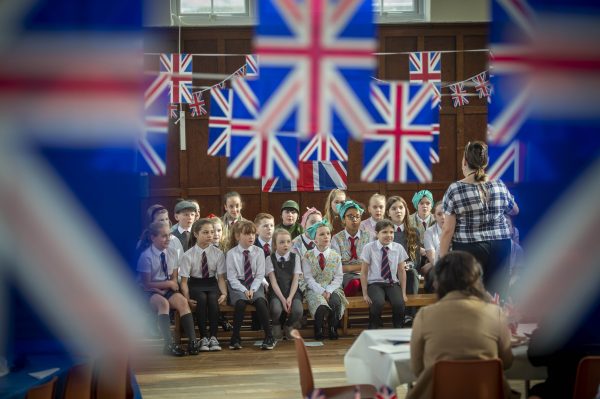 Minister for Children and Young People Maree Todd said:
"It is vital that current and future generations have the opportunity to learn about the experiences of those who lived and served, both at home and abroad, throughout the Second World War. It is thanks to their efforts and sacrifices that we now have the freedom and relative peace that so many of us take for granted today. I want to commend Poppyscotland for the excellent new education resources that they have created for schools ahead of the 75th anniversary of VE Day in May."
Gordon Michie, Poppyscotland's Head of Fundraising and Learning, said:
"The 75th Anniversary of VE Day is an important milestone in our nation's history and it is vital that young people understand its significance. It was wonderful to see how engaged the Christie Park Primary pupils were, and we expect this to be replicated in classrooms up and down the country.

"This innovative new resource is the latest addition to our ever-expanding suite of educational resources.  These now include our mobile micro-museum, Bud; a touring exhibition gifted to Poppyscotland following the WW100 commemorations; our annual schools competition; and a host of lesson plans and classroom resources. 

"As well as ensuring future generations have an understanding of our past, we hope to stimulate contemporary conversations about the significance of remembrance and its importance to society today. The VE Day 75 resources are the latest way in which we are doing that, and we are extremely grateful to the Scottish Government and Legion Scotland for enabling us to develop such an innovative and comprehensive offering."
Laura Penny, the Head Teacher at Christie Park Primary School, said:
"We are very proud to have been invited by Poppyscotland to launch their VE Day 75th Anniversary Resource Pack. Christie Park Primary School has a long association with Poppyscotland and our curriculum rationale, along with this fantastic new VE Day Schools Pack, allows time for pupils to reflect on the impact of the World Wars on our community. Our school building played a significant role in accommodating evacuees from the Clydebank Blitz."
Every school in Scotland will receive one of the new VE Day 75th Anniversary Resource Packs this week, while the suite of online materials can be accessed by visiting www.learning.poppyscotland.org.uk/veday75.
Notes to editors
For further information or to speak to arrange an interview, please contact David A. Findlay, PR Manager at Poppyscotland/Legion Scotland, on 079797 35611, or email at d.findlay@poppyscotland.org.uk. David will be among the media contacts present on the day.
Pictures are free to use. Where appropriate, please credit: Poppyscotland/Mark Owens.
For further information from the Scottish Government, please contact Christopher Johnson, Communications DFM, Education & Justice – Media Manager, on 0131 244 2939, or 07580 750 033, or at Christopher.Johnson@gov.scot.
On 7 May 1945, Nazi Germany formally and unconditionally surrendered to the Allied Forces, bringing to an end six years of War. The following day was declared VE (Victory in Europe) Day and millions of people celebrated, marking the victory with street parties, dancing and singing. The Scottish Government has moved the May Bank holiday to 8 May to coincide with the VE Day anniversary.
Poppyscotland provides life-changing support to the Armed Forces community. Money raised from the Scottish Poppy Appeal and Poppyscotland's year-round fundraising enables them to deliver support to members of the Armed Forces community in Scotland by providing tailored funding and assistance. The charity also funds services in advice, employment, housing, mental health, mobility and respite. Please note that we are known as "Poppyscotland", and not "PoppyScotland" or "Poppy Scotland". For more information, please visit us at: www.poppyscotland.org.uk.
The Royal British Legion Scotland (Legion Scotland), is the largest ex-Service membership charity in Scotland working at the heart of the community, supporting veterans of all ages and from all conflicts. With more than 140 branches, 61 clubs and 23,000 members, Legion Scotland, working in partnership with other organisations, provides veterans in the community with three key services covering remembrance, comradeship and befriending whilst supporting the welfare services and fundraising initiatives of Poppyscotland. Contact Legion Scotland at New Haig House, Logie Green Road, Edinburgh, EH7 4HQ, or telephone 0131 322 1076. For more information on Legion Scotland's work, please visit: www.legionscotland.org.uk.