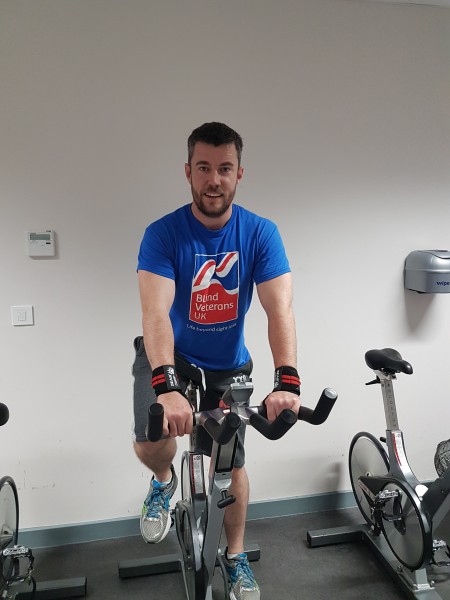 A man from Dursley is training to compete in a 100k walk from London to Brighton for Blind Veterans UK, the national charity for vision-impaired ex-Service men and women.
Paul Breen, 33, is himself a veteran, having served in the King's Royal Hussars for ten years. During his Service, he completed tours of Iraq, Northern Ireland and Kuwait, and it is largely due to his Service, as well as those he served alongside, that Paul finds himself preparing to take on the challenge. He says: "I served with a man called Chris, who   I became good friends with. Unfortunately for him, he was hit in Afghanistan and was badly injured as a result, with his eyesight in particular severely damaged. The support that Blind Veterans UK has shown him has been fantastic, particularly in terms of his rehabilitation. They've also got him involved in photography which has just gone from strength to strength, and he now runs the Peak Photography Project to showcase the photos he's taken in the Peak District."
Paul continues: "His brother, Jim who also serves In the Kings Royal Hussars, completed the 100k last year and it just sounded like an incredible event and a great way of helping the charity support other blind veterans achieve independence after sight loss."
Paul, who left the army as a Corporal in 2010, is no stranger to punishing physical tests, having competed in a range of challenges already. He says: "I've got several half marathons under my belt, a few trail runs in Canada as well as the Kuwait 10k. I've also got my eye on the Marathon De Sables, which is a five-day course in the Sahara Desert! It'll take a few years to train for, but it's definitely something I'm keen to achieve."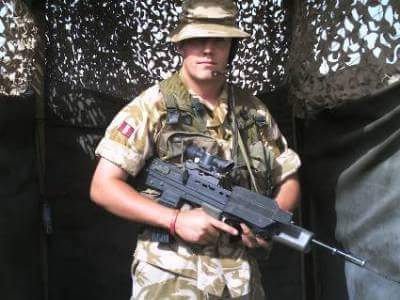 For Paul, who works for the AA as an automotive locksmith, sport has always played a large part of his life, both in and out of the forces. "I played rugby when I was younger. For as long as I can remember I've also been good at running too." Indeed such is Paul's passion for sport that, despite a knee injury that has rendered him unable to go on any distance walks, he's still training up to eight times a week through a mixture of spin classes, high impact training and weight training.
You can support Paul as he takes on the 100k for Blind Veterans UK, by visiting justgiving.com/fundraising/PaulBreen2017. You can also see some of blind veteran Chris' incredible photography at: facebook.com/PeakPhotographyProject/.
Registration for the 100k, which will kick off in Fulham on Saturday 1 July, is currently open with a fee of £62.50 for the 100km. For those not wanting to walk the full distance there is also a relay option available for teams of four walking 25k each. Teams taking part in the relay have a registration fee of £110. The all-inclusive entrance fee for participants includes lunch, dinner and breakfast at three rest stops, snacks and refreshments along the route and a free event t-shirt.
The London to Brighton 100k challenge is Blind Veterans UK's biggest annual fundraiser and takes participants from a starting point in south west London, along the banks of the Thames, through countryside paths in Surrey, Sussex and the North and South Downs to the charity's centre in Ovingdean, Brighton.
To sign up, please visit www.blindveterans.org.uk/100k.
For all media enquiries please contact: Felix Arbenz-Caines, PR Assistant, Blind Veterans UK, 12 – 14 Harcourt Street, London, W1H 4HD. E: Felix.Arbenz-Caines@blindveterans.org.uk, T: 020 7616 7941
Notes to Editor
Blind Veterans UK
Blind Veterans UK is a national charity that believes that no-one who has served our country should have to battle blindness alone. Founded in 1915, the charity provides blind and vision impaired ex-Service men and women with lifelong support including welfare support, rehabilitation, training, residential and respite care.
Find out more at: blindveterans.org.uk, follow us on Facebook at: facebook.com/blindveteransuk and on Twitter at: twitter.com/blindveterans.