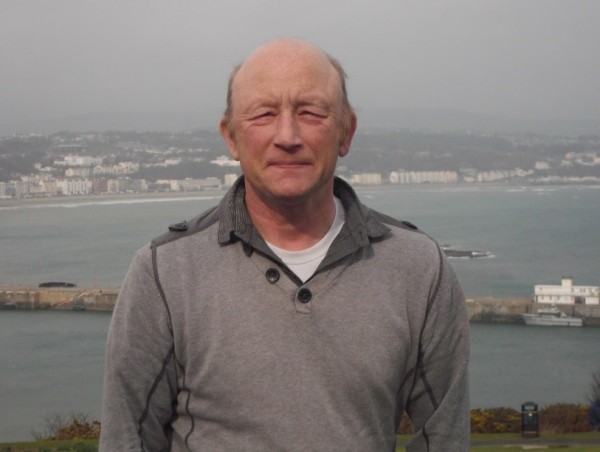 A veteran from the Isle of Man is training to compete in the Royal Parks Foundation Half Marathon for Blind Veterans UK, the national charity for vision-impaired ex-Service men and women.
John de Weert, 53 and originally from the Walthamstow, decided to sign up to the 13.1-mile challenge after reconnecting with old Army friends. He says: "It was largely down to Facebook really. Some friends I used to serve with got in touch and told me they'd be doing it. They wanted to know whether I'd be interested and so, after reading about the support the charity provides to veterans suffering vision-impairment, I got myself signed up.
"It's an incredibly worthwhile cause and I'm looking forward to being able to show my support."
John who served in the 1st Royal Anglian Regiment between 1983 and 1988, spending time in both Northern Ireland and Gibraltar. He has undertaken a number of charity fundraising challenges over the years, including marathons and cross-country bike rides in America.
He currently works as an HGV Class 1 Driver, transporting trailers from boats to shops on the Isle of Man. He has previously worked in literature, having written three children's books. He explains: "When I used to put my children to bed I'd find myself making up all these different kinds of stories, which they'd in turn tell their friends at school. Eventually, my son's teacher asked me to write them down so that she could read them to the other kids at school! That's how it all happened really."
John's training regime has so far proved successful, having already reached up to 13 miles in training, with over a month still to go. He explains: "My fundraising is going well too. I've already raised my target of £300, so it's safe to say I'm in a good place right now!"
Indeed such is the extent that John is enjoying his latest fundraising challenge that he's keen to encourage others to get involved. He explains: "To anyone even half-contemplating doing something for charity I'd say just go for it. Get off your chairs and do something worthwhile instead!
"Raising money for charity means you can go to bed each night knowing you've done your bit."
If reading John's story has inspired you to donate money to Blind Veterans UK, you can visit: blindveterans.org.uk/donate.
The Royal Parks Foundation Half Marathon, which takes place on 8 October, is one of the most popular events in the UK, taking you through Hyde Park, Green Park, St James's Park and Kensington Gardens. For a registration fee of £30 and a minimum sponsorship pledge of £300, participants can still sign up to run on behalf of Blind Veterans UK. Visit blindveterans.org.uk/royalparks to find out how you can get involved.
Blind Veterans UK was founded in 1915 and the charity's initial purpose was to help and support soldiers blinded in the First World War. But the organisation has gone on to support more than 35,000 blind veterans and their families, spanning WWII to recent conflicts including Iraq and Afghanistan. They have set the ambitious target to double the number of veterans receiving its life changing support to over 8,000 by 2022.
For more than a century, the charity has been providing vital free training, rehabilitation, equipment and emotional support to blind and vision-impaired veterans no matter when they served or how they lost their sight. Visit blindveterans.org.uk/support to learn more about the charity and how you can support its vital work today.
For all media enquiries please contact: Felix Arbenz-Caines, PR Assistant, Blind Veterans UK, 12 – 14 Harcourt Street, London, W1H 4HD, E: Felix.Arbenz-Caines@blindveterans.org.uk, T: 020 7616 7941
Notes to Editor
Blind Veterans UK
Blind Veterans UK is a national charity that believes that no-one who has served our country should have to battle blindness alone. Founded in 1915, the charity provides blind and vision impaired ex-Service men and women with lifelong support including welfare support, rehabilitation, training, residential and respite care.
Find out more at: blindveterans.org.uk, follow us on Facebook at: facebook.com/blindveteransuk and on Twitter at: twitter.com/blindveterans.