Veterans volunteering with Andover-based charity, Veterans in Action, have delivered seven tonnes of aid to partners in Poland and Ukraine, and plan to deliver three tonnes more next week.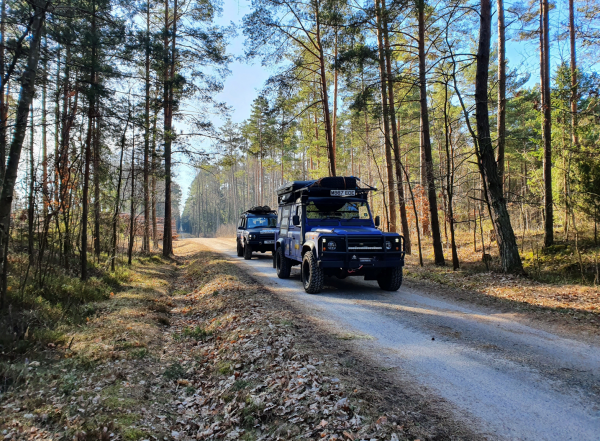 Since the start of the Russian invasion of Ukraine, Veterans in Action have been running convoys of aid collected locally to Poland to Polish and Ukrainian partners who then transport it to those in need in Ukraine. They have been using vehicles built by Veterans using funds received from grants over the past few years – including the Armed Forces Covenant Fund Trust – along with some hire vehicles to ensure that they could transport everything required. Please see the links below of two of their most recent trips – they plan to return on Tuesday 5 April 2022.
https://www.youtube.com/watch?v=gMggHI_ZOCM&list=PL8kJg8FUCAH9sv1pLp-v5S5AJYPN94xv0&index=3
https://www.youtube.com/watch?v=OgEz6wL4-78&list=PL8kJg8FUCAH9sv1pLp-v5S5AJYPN94xv0&index=4
Whilst transporting this aid, the main aim at Veterans In Action is to always ensure that the Veterans they help and support are fully involved in the operation from collecting items, loading items onto the vehicles, and taking part in the convoys themselves. The charity was set up to run adventurous fund-raising events and expeditions for those who have suffered the symptoms of PTSD or those who find it difficult to adjust to civilian life after serving in HM Forces. Their charitable objects are to relieve poverty, distress and suffering in any part of the world through promoting and facilitating volunteering amongst former members of the armed forces of the united kingdom who have served on active duty, which means Veterans can volunteer to take part in preparing and delivering aid wherever it is needed.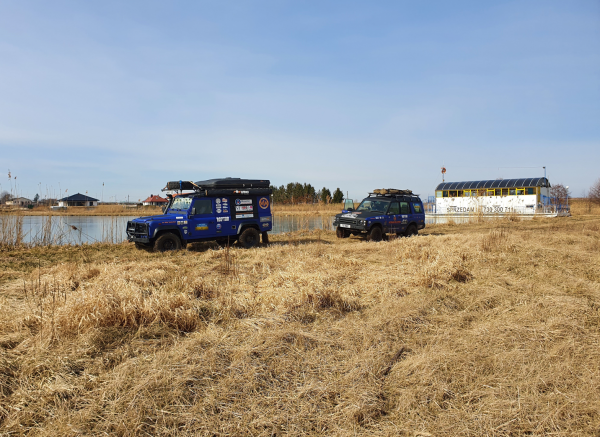 Two Veterans who have taken part in the aid activity have shared their thoughts on their involvement below:
Dan T said,
"After being medically discharged after 18 years of service, I really struggled to find a purpose in the world. I have been having treatment for almost eight years and have tried numerous medications, all of which offered some respite but little relief in the grand scheme of things. I started my own business, which gave me something to concentrate on and occupy my mind, but after a recent turn in my physical health, I found myself off work and at home and ruminating once again. With that came recurrent nightmares and the big dip I've tried so hard to avoid. Add to that the feeling of uselessness and a feeling of needing to do something to assist with the Ukraine situation so I knew I needed to do something, so I reached out to Billy and the team and offered my services wherever it was needed. 
"After taking taken the daunting step of reaching out for help once again, Billy said I would be more than welcome to join the team and he wasn't kidding, I was made to feel welcome from the very first moment I arrived at the centre. I was quickly put to work loading boxes into the hire vans and the banter started.  I must say it was the most normal and comfortable I'd felt in months – it was just like "The good old days".  Then we had a couple of hours kip before setting off, unfortunately the nightmares came calling but once the guys realised I was ok, we had a giggle about it and they told me to keep the noise down, which strangely enough made me feel better about things – "squaddie humour" at its finest.
"Then we started the mammoth drive across to Poland, taking it in turns driving shifts. Having a good old chat with likeminded people was much better than any talking therapy I've done as there were no holds barred and they could really relate to what I was talking about. Once we hit Poland, we stopped off for a few hours kip, and I was out like a light and nightmare free. Once we reached our destination, the feeling of lifting the final box of aid out of the van was amazing, I felt such a sense of pride, purpose, and achievement. The motto "Helping Ourselves By Helping Others" has never been more true. Billy has no idea how much I needed this – thank you!"
Keith T said:
"Having returned from Poland with the last trip with Veterans in Action I have had time to reflect on what it means for me. I was worried I might be a liability to the others as I am not a spring chicken and because of medical reasons I can't lift anything and even driving a manual vehicle might have been a problem. The night before we left, I didn't sleep well, which wasn't a good start and added to my self-doubts.
"Once we were in France, it was my time to drive, so with trepidation I pulled onto the motorway. Three hours later, I felt a new person – I was back to being part of team and had a chance to do something that would help others, while helping myself. Throughout the trip, my worries disappeared and were replaced with a great sense of achievement and more importantly, feeling part of a team.
"I have volunteered with Veterans in Action for the past six years and I have had my ups and downs, but my mental health has improved to the point that I can live a near normal life. This trip proved to me that even as an OAP, I can still help others, and maybe the only thing holding me back from doing more was my own self doubts. So again, thank you to everyone at Veterans in Action.
"Finally thanks to everyone who has donated goods, money, and time to helping the people of Ukraine; we were only the delivery drivers, it's you who made this possible."