The Armed Forces Covenant Fund Trust (the Trust) has announced the second round of Positive Pathways awards, part of the HM Treasury funded Veterans' Mental Health and Wellbeing Fund.
£3,465,000 will support activity-based projects for Armed Forces veterans across the UK, from sports and outdoor pursuits to arts and drama-based activities and even archaeology.
Veteran-led support 
Melloney Poole, Chief Executive of the Trust said:
"It's encouraging to see so many organisations really consider what the veterans they are working with want and need to help improve their mental health and wellbeing. We're confident that, just like those awarded in our first round of funding, these latest awardees will have a huge positive impact on our Armed Forces community."
Catzero will receive £70,000 over two years to offer veterans the opportunity to crew a challenge class yacht on the open seas. Tailored to the needs of each individual, the 16-week programme will improve participants' mental/physical health and overall wellbeing.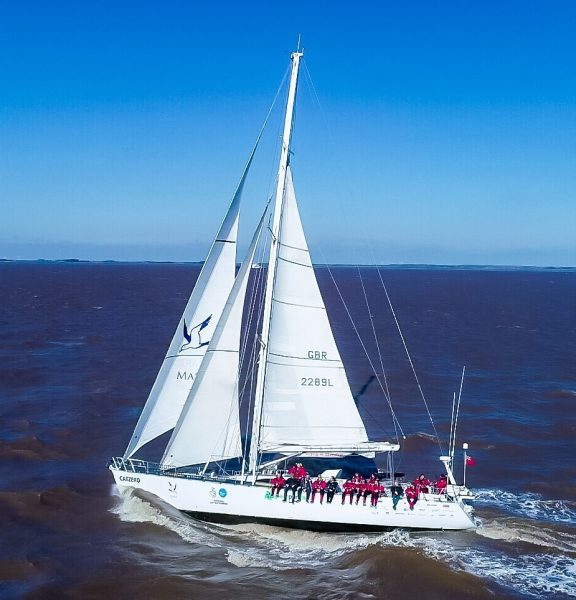 'Creating lasting personal change'
Pete Tighe, Catzero Programme Manager, said:
"Catzero is proud to be delivering programmes supported by the Positive Pathways funding. Our aim is to create a lasting personal change to the veterans within the Humber Region. We will do this through positive activities, qualifications, holistic one-to-one support and the opportunity to sail on our 72' Challenge yacht."
Improving Lives Plymouth were awarded £70,000 over two years to engage veterans who are isolated, lacking purpose and self-worth, in their Creative Forces programme, helping veterans to re-engage with the veterans' community, and with their families and the wider community. The group have previously received Local Grants funding to help them establish the Plymouth Veterans and Family Hub.
Helping veterans to realise their potential
George Plenderleith, Chief Executive of Improving Lives Plymouth, said:
"There is a need for more activities that re-engage veterans with other veterans and the local community. The Positive Pathways grant will enable us to do this through our Creative Forces project. Activities will be led by veterans, for veterans, who understand each other's language and Service culture. These workshops will be about making a mark, in any way you want to. Not about teaching people how to paint and draw but gaining self-confidence through self-expression and helping others to realise their potential in whatever is their passion."
Find out more
To find out more about this popular programme, including a full list of those awarded in this round, visit the Trust's website www.covenantfund.org.uk
The Armed Forces Covenant Fund Trust is an independent charity that manages the grant programmes funded by the Covenant Fund.
We also run wider funding programmes that support the Armed Forces community.
These include the £10M Veterans Mental Health and Wellbeing Fund.
Media contact: Sonia Howe, Director of Policy Sonia.howe@covenantfund.org.uk