Leading North of England civil engineering and built environment company, Esh Group, has pledged its support to veterans' charity Launchpad.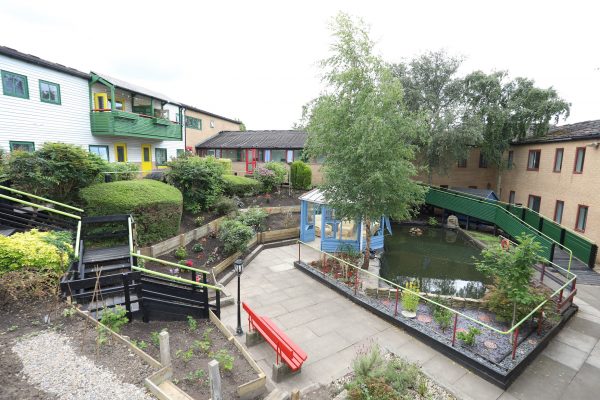 As part of Armed Forces Week, staff from the company will be visiting Avondale House in Byker, Newcastle upon Tyne, this week to deliver a session to residents from its Building My Skills programme which will provide employability and careers guidance to the veterans living at the scheme.
The charity provides vital accommodation and support for up to 100 veterans across its three houses in Newcastle, Durham and Liverpool. Avondale House on the Byker Estate in Newcastle comprises 33 self-contained flats and is the largest veterans' accommodation in the City.
For most veterans, the transition from the armed forces to civilian life is smooth but those few who can't resettle easily face challenges such as homelessness, poverty, mental and physical health issues, addictions, broken families and unemployment.
Launchpad was created to help veterans overcome these challenges and to live positive, independent and rewarding lives thereafter, ideally in employment too.
The charity works with local and national partners to deliver a variety of support services that benefit residents. Esh Group is the latest company to provide employment and training advice to help resident veterans find jobs.
The partnership is expected to bring lots of benefits to residents living at the house, particularly those who are looking to find a career in the construction industry.
Although the partnership has been announced as part of Armed Forces Week, the charity and Esh Group are hoping to form a long-term arrangement that will not only benefit existing residents but also future and past residents too.
Thanks to external funding from Nationwide's Community Grant Scheme, all residents that have moved on to independent living will continue to be supported and former residents will be able to access employment services.
Phil Thompson, Manager of Launchpad's Avondale House in Newcastle and Hollyacre House in Durham, said:
"We are very grateful to Esh Group for supporting Launchpad and delivering employment and careers advice service to our residents.

"For some veterans, leaving the armed forces and finding employment can be challenging however, most former serving personnel have transferable skills that many employers put at the top of their person specification.

"Our residents are looking forward to taking advantage of these sessions delivered by Esh Group and you never know, if the opportunity arises, they may even end up working for the company in future, which would be fantastic."
Kate Marshall, Social Value Manager at Esh Group, added:
"I'm delighted to be working with Launchpad and its veterans during Armed Forces Week and beyond to raise awareness of careers in construction, as well as helping individuals with employability skills. I am fortunate to be joined by one of our Contracts Manager's who is a veteran and can provide a real-life success story of forging a career in the industry upon leaving the forces."
Armed Forces Day will be held this Saturday, 25 June and is a chance for the nation to celebrate and show our support to the men and women of the Armed Forces who have served for their country, past and present.