Victory Services Club is now serving three specialist bottled beers available to members in the Lounge Bar.
The beers can be purchased from the Lounge Bar and can be purchased as a pack of three from the Club Shop for £10. The beers were launched at the end of 2019 just in time for Remembrance Day.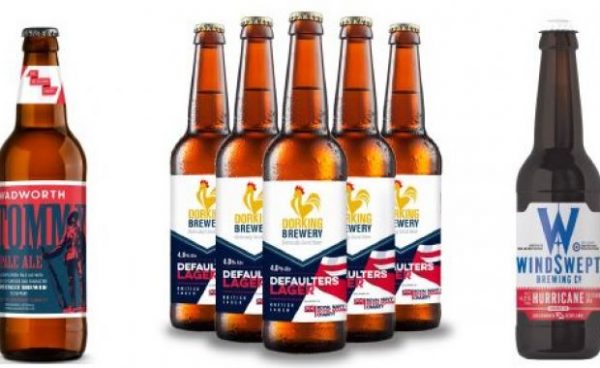 The three bottled beers are:
Tommy (3.6% abv) from the Wadworth Brewery:
Launched in association with ABF The Soldiers' Charity to celebrate its 75th anniversary. For each bottle sold five pence will be donated towards the charity's work supporting soldiers, veterans and their families in times of need. £4.55
Hurricane (4.5% abv) from the Windswept Brewing Company:
Produced to celebrate the 100 year anniversary of the Royal Air Force. With five pence from the sale of each bottle being donated to the RAF Benevolent Fund, the RAF's leading welfare charity. £3.55
Defaulters Lager (4.0% abv) from the Dorking Brewery:
Produced in partnership with the Royal Navy and Royal Marines Charity. Five percent of the trade price is donated to support servicemen, women, and their families.
The beers will be sold individually in the Club's event bars and available to clients for reception drinks. £3.55