A programme of activities designed to improve the mental health and wellbeing of veterans will continue to be provided over the next three years thanks to new funding.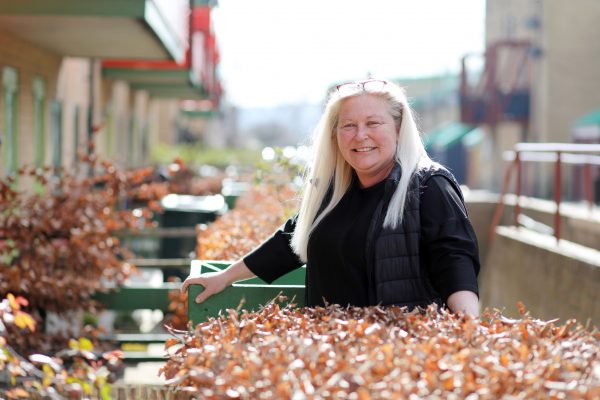 Residents living at Launchpad's Avondale House in Newcastle are encouraged to participate in activities such as mindfulness, arts and crafts projects, sports, gardening and volunteering to help divert them from previous unhealthy behaviours, build skills for employment and help them develop strong, supportive peer relationships.
In a survey with residents in 2022, 90% of residents agreed that the programme of events help to increase their skills while 95% said they felt better prepared to find long term housing and 85% felt they were more able to find a job or start training.
Their positive feedback is attributed to the work that is delivered by Sam Hughes, Assistant Manager (Projects) at Avondale House who started working for the charity in May 2020.
Now, thanks to funding from The Albert Gubay Charitable Foundation, salary costs and on-going costs for Sam's role will be covered for the next three years – benefitting more than 120 veterans during this time.
Phil Thompson, Manager of Avondale House, said:
"We are very grateful to The Albert Gubay Charitable Foundation for providing this funding. As a charity, we need to secure income to cover salary and operating costs of the house, so grants such as this means we can continue to deliver the excellent support we provide for our residents.

"Since starting her role, Sam has developed a really positive relationship with all our residents who engage in the plethora of activities and projects she organises with our partners, which deliver positive results not only for our residents but the local community.

"We have weekly house meetings with residents to find out what activities they want to engage in that will help them with their physical mental health and wellbeing and we encourage residents to volunteer to build their confidence and employment skills. I'm looking forward to seeing how our residents benefit from this funding over the next few years."
Cycling, fishing, boxing, gardening, llama walking, visiting the gym, cooking, photography, model making and creative writing are just some of the activities residents can regularly participate in at Avondale House.
The house on the Byker Estate in Newcastle comprises 33 self-contained flats and is the largest veterans' accommodation in the City.