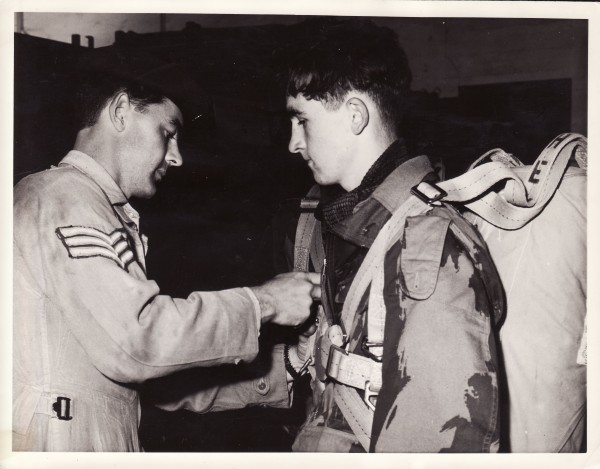 A blind veteran from Walsall has praised Blind Veterans UK for the help he has received after losing his sight. Geoff Deaney, 70 and from Bentley, started receiving support from the charity this time last year.
Geoff says "Finding out I would become blind was a real kick to the stomach. But over the past year Blind Veterans UK have proven to me that there is still a lot to be excited about. It's been a fantastic year and I looking forward to seeing what 2018 has to offer."
Geoff joined the 3rd Batallion Parachute Regiment (3 PARA) in 1963. During his 24 year career in the Army Geoff served in Australia, Canada, Malta, Germany and Northern Ireland. Geoff was also deployed to the South Atlantic during the Falklands War.
Geoff says: "My dad was in the RAF and so when I was younger we travelled with him wherever he was posted. I think that's what gave me a taste for Forces life."
He continues: "Of course life in the Forces has its up and downs, but the comradeship is like nothing you'll ever experience. When you join a unit it's like you have a second family."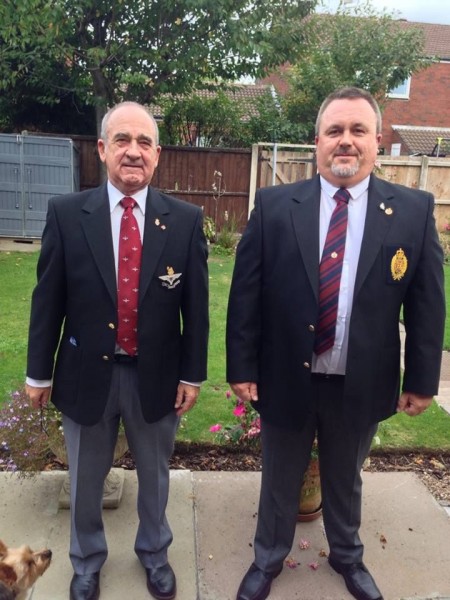 Geoff was discharged as a Warrant Officer in 1987 and went on to work in security. Sadly, he began to lose his sight due to macular degeneration around seven years ago.
Geoff says: "First I noticed that I was having real trouble reading, and then I had to stop driving because it was too dangerous. Now I rely entirely on my peripheral vision because I can't see anything out of the centre of my eyes."
Geoff was registered severely sight impaired in 2016 and referred to Blind Veterans UK by Wolverhampton Eye Hospital. Soon after, he attended an introduction week at one of the charity's rehabilitation centres in Llandudno.
Geoff says: "It's ironic but that week at the Blind Veterans UK centre was a real eye opener. I took part in all sorts of activities that I never thought you could do if you were blind – like archery! I also met some inspirational blind veterans who showed me how much can be achieved if you set your mind to it."
Geoff has also received regular visits at home from one of the charity's dedicated community support workers. He has been given equipment like a one-cup kettle to help him avoid scalds, and a mobile phone with voice command so that he can call his friends independently.
Geoff says: "This year I'm going to start training to use a long cane with a roller tip. I joke to my wife that she has Blind Veterans UK to blame for getting me out and about so much."
He continues: "I know I've got a lot to look forward to this year because despite my sight loss I'm a true soldier. I never say I'm defeated."
"I'd encourage other ex-Service men and women who are living with sight loss to make this their best year yet by getting in touch with Blind Veterans UK."
Blind Veterans UK is the national charity for blind and vision-impaired ex-Service men and women, providing vital practical and emotional support to help veterans discover life beyond sight loss.
Blind Veterans UK estimates that there are nearly 250 ex-Service men and women battling severe sight loss in Walsall who could be eligible our support but who do not realise it. It doesn't matter when or how a veteran lost their sight, or when they served, Blind Veterans UK can help.
If you, or someone you know, served in the Armed Forces or did National Service and is now battling severe sight loss, find out how Blind Veterans UK could help by calling 0800 389 7979 or visiting blindveterans.org.uk
ENDS
For all media enquiries please contact: Ruth Moore, Communications and Marketing Assistant, Blind Veterans UK, 12 – 14 Harcourt Street, London, W1H 4HD, E: ruth.moore@blindveterans.org.uk, T: 020 7616 7955
Notes to Editor
Blind Veterans UK
Blind Veterans UK (formerly St Dunstan's) is a national charity that believes that no-one who has served our country should have to battle blindness alone. It provides blind and vision impaired ex-Service men and women with lifelong support including welfare support, rehabilitation, training, residential and respite care.
The charity needs £100 million over 5 years to provide lifelong support to blind ex-Service men and women. Find out more at: www.blindveterans.org.uk, and follow us on Facebook at: facebook.com/blindveteransuk and on Twitter at: twitter.com/blindveterans.