The competition was fierce after almost 100 war memorials throughout the country battled it out across several categories in Legion Scotland's annual 'Best Kept War Memorial' event. And on Friday 13 September, during a special ceremony at Edinburgh Council City Chambers, seven proud winners received their prizes.
The competition, which this year received 99 entries, serves to foster public awareness of war memorials, and to encourage a high standard of continuing maintenance by local authorities. Legion Scotland aims to promote this through its Areas and Branches by working closer with local people to encourage memorial garden maintenance.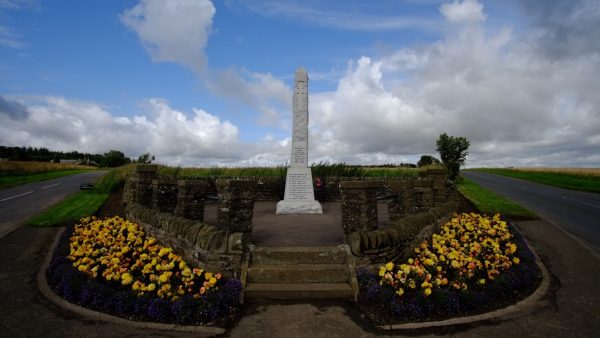 This year, Carnoustie was named the winner of the 'Champion of Champions' category. The other winners included: HMP Glenochil in the 'Satellite Memorial Without Gardens' category; Forres in the 'Large Community with Gardens' category; Carmyllie of Greystone in the 'Satellite Memorial with Gardens' category; Lossiemouth in the 'Memorial without Gardens' category; Ballater in the 'Small Community with Gardens' category; and Dingwall in the 'New Entry' category.
Legion Scotland Chief Executive Dr Claire Armstrong said:
"We congratulate all of today's winners as well as all of the other war memorials that entered this year's competition. The standard we have seen in 2019 has been nothing short of outstanding. The continued interest in the Best Kept War Memorial competition and the countless hours dedicated to their upkeep underlines that remembering those who made the ultimate sacrifice in service to our country remains as important and relevant as ever.

"The competition creates a huge number of benefits for local communities, including team spirit, camaraderie and addressing social isolation – an issue which can be especially prevalent among veterans. It also raises awareness among the younger generation of the sacrifices made by their local forebears and the continued relevance of remembrance today."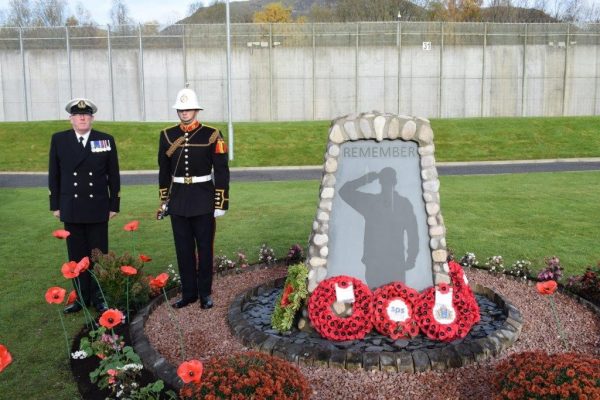 Veterans Minister Graeme Dey said:
"War memorials are places of remembrance; a lasting tribute to our fallen Servicemen and Servicewomen who paid the ultimate sacrifice in defending our freedoms. Indeed, every war memorial in Scotland stands as a constant reminder of how much we all owe our veterans and their families, past and present.

"It is fitting that Carnoustie has been recognised in the Best Kept War Memorial competition this year. Living in the town as I do, I know the pride that the community takes in the history of service associated with the area. And the winning of these categories is entirely deserved for a memorial that is a great credit to everyone involved in its maintenance." 
Notes to Editors
For further information, please contact David A. Findlay, PR Manager at Legion Scotland, on 079797 35611, or email at d.findlay@poppyscotland.org.uk. Images are free to use.
Legion Scotland is the daily use name of the Royal British Legion Scotland, the largest ex-service membership charity in Scotland working at the heart of the community supporting veterans of all ages and from all conflicts. With nearly 165 branches, 65 clubs and more than 30,000 members, Legion Scotland, working in partnership with other organisations, provides veterans in the community with three key services covering remembrance, comradeship and befriending whilst supporting the welfare services and fundraising initiatives of Poppyscotland. Contact Legion Scotland at New Haig House, Logie Green Road, Edinburgh, EH7 4HQ, or telephone 0131 550 1586. For more information on Legion Scotland's work, please visit: www.legionscotland.org.uk