The winter edition of Army&You magazine is now live and copies will be reaching families soon.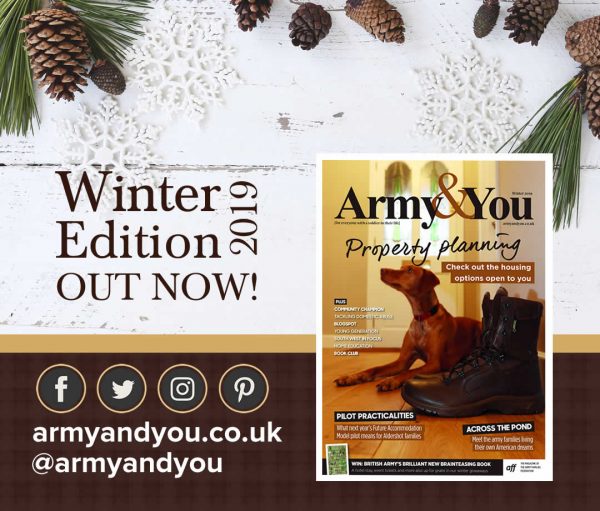 Here's a flavour of what's inside:
This winter's Army&You is a housing special. With changes on the way for how accommodation is delivered, we hear from families living in their own homes and those wishing to remain mobile. We explore housing options – buying, renting or remaining on the patch.
We hear from the 'Mrs Hinches' of the military world on how they make their homes sparkle, plus there's home makeover tips to jazz up those magnolia walls.
Across the pond, there's an insight into just how diverse a posting to the US is, whilst back on Salisbury Plain, we check in on the recently rebased families. We've also explored family life in the South West and there's much to celebrate across the region.
And from modifying ammo bags to making wedding dresses, sewing soldier Neil Stace tells us how he gets handy with a needle and thread.
Our regulars include some great giveaways, our ever-popular Book Club and families' views on our BlogSpot pages.
Have a look at the highlight film on Facebook here: http://bit.ly/359HueD