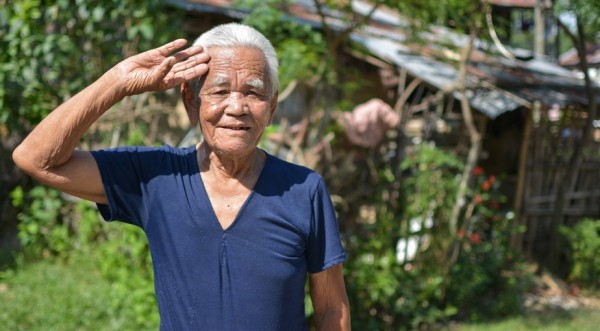 World War Two veteran Rifleman Manbahadur Limbu's home has been damaged by the recent severe flooding in Nepal.
Last week, Gurkha pensioners were among the millions of people in Nepal affected by high levels of rainfall. The monsoon weather has continued to make life difficult for the Gurkha community, although water levels have now dropped.
Catastrophic rainfall in Nepal
Manbahadur recalls the night of the disastrous weather:
It was at night when the rain started pouring in. By morning, our home was flooded. The strong winds blew away the iron sheets from our roof and the rain water came inside our kitchen.
For the old soldier, it brought back memories of his fighting days in the jungles of Burma, where he once had to escape Japanese troops by crossing a river on a makeshift raft with his friends. None of them could swim.
Following last week's floods, Manbahadur and his wife tried to contact our staff.
Follow this link to the full story.