A group of 7 nonagenarian RAF veterans will visit Berlin, Germany in May, with The Taxi Charity for Military Veterans, for the 70th Anniversary Celebrations of the Berlin Airlift.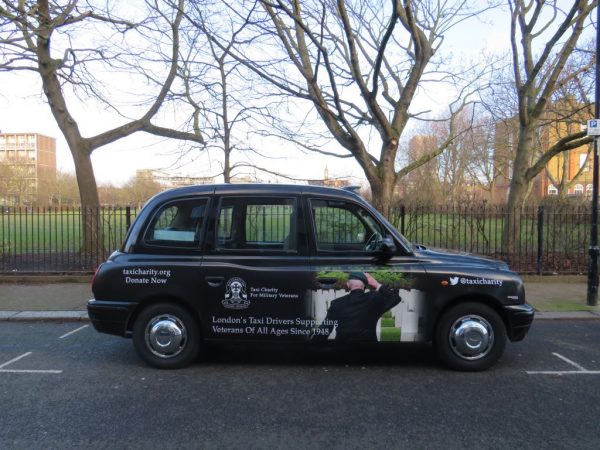 The veterans arrive in Berlin on 10 May and will be met at the airport by four London taxis, to take them to a reception at the British Embassy, hosted by UK Air Attaché, Group Captain Mark Heffron. The following day the taxis are scheduled to take the veterans to visit the Brandenburg Gate and Checkpoint Charlie, landmarks synonymous with WW2, followed by a reception at the Allied Museum hosted by the German Defence Minister, Dr Ursula von der Leyen. On the final day of their trip, the veterans will attend a commemoration service at the Air Lift Memorial at Tempelhof, followed by a reception with the Mayor of Berlin and other VIP guests from the 6 nations who supported the Berlin airlift. The veterans will finally take part in an 'open day' at the former Tempelhof airport, now a memorial park, at which 50,000 people are expected.
About the Berlin Airlift
In 1948, Stalin ordered highways, railroads, and canals with access to Berlin from the west to be closed. He believed the Western powers would give up and abandon Berlin to Soviet control. Instead, Britain, the United States and France, supported by other nations began airlifting supplies into the beleaguered section of Berlin. Known as the "Berlin Airlift" more than 2.3 million tons of goods were dropped to supply West Berlin.
About the Taxi Charity
The Taxi Charity for Military Veterans was formed in Fulham in 1948, to work for the benefit, comfort and enjoyment of military veterans and arranges many trips every year for veterans from all conflicts.
The charity offers international trips to Holland, Belgium and France, UK day trips to concerts or museums, transport to attend fundraising events, as well as special days out to catch up with friends and comrades.
To fund and facilitate these outings, the charity is wholly reliant on generous donations from members of the public, businesses and trusts and the amazing group of London licensed taxi drivers who offer their time and vehicles free.
To find out more about the charity or to donate visit the website taxicharity.org