A young author in Cyprus has written and published Lizzie and the Anxiety Fairy Gem, her first book.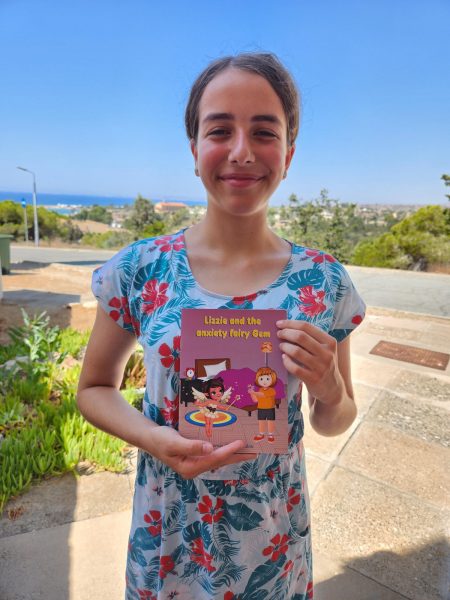 The writer, Savvia Christodoulou (11), says the book – aimed at youngsters up to age eight or so – is to help children manage their fears and anxieties, especially at night, and includes many of the coping strategies she found useful.
The Cyprus-based Community Health Team of SSAFA, the Armed Forces charity has endorsed Savvia's literary endeavour.
Latoya Sutherland, a CAMHS nurse and the Locality Team Leader in Cyprus, said of the book:
"This children's book is a great resource to educate children and young people about anxiety and fears, by making them aware of the physical symptoms and introducing coping skills to help.

"It's from a young person perspective and written in a way that other children can relate to, and as every child relates to the tooth fairy so having an anxiety fairy will add to the magical experience."
Lizzie and the Anxiety Fairy Gem is available within Early Years settings, primary schools, libraries, and medical centres across Cyprus and is free. Savvia adds that there are also plans to publish the book on Amazon.
For more information about the services and support SSAFA's Community Health Team provides to military families overseas, contact ssafa.org.uk/get-help/ssafa-community-health-overseas or the SSAFA Community Health Facebook page for information on your local (closed) Facebook group.