2017 marks the centenary of the formation of The Women's Royal Naval Service. On Wednesday 8th March, a number of specially invited guests will be present as HRH The Princess Royal launches the WRNS100 centenary and opens an exhibition at the National Museum of the Royal Navy Portsmouth entitled "Pioneers to Professionals: Women and the Royal Navy".
Throughout the year there are a number of national and regional events planned around the country.  These events are aimed at educating, commemorating and celebrating the role of the thousands of women who have been part of the Naval Service: over the past 100 years they have made an outstanding and significant contribution to the work of the Royal Navy.
An appeal has been launched to raise £ounds for the Stone. A new Commemorative Stone has been commissioned for dedication at a Centenary Celebratory Service at Portsmouth Anglican Cathedral on 4th November.
There are estimated to be 45,000 women within the population today who have served in the WRNS and some of those are still serving in the Royal Navy now. It is important to celebrate their service as well as that of the women of the First and Second World Wars who laid the foundations for women serving today. The integration and diversity opportunities in the Royal Navy began with these women.
For further details please visit www.royalnavy.mod.uk/wrns100 www.wrns100.co.uk or email info@wrns100.co.uk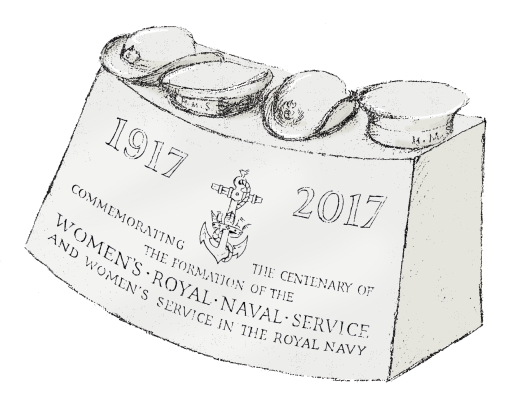 Artist's Impression