With Britain hosting perfect festival weather, Chalke Valley became a history haven for those in need of a fix from the past with a little help from SSAFA, the Armed forces charity.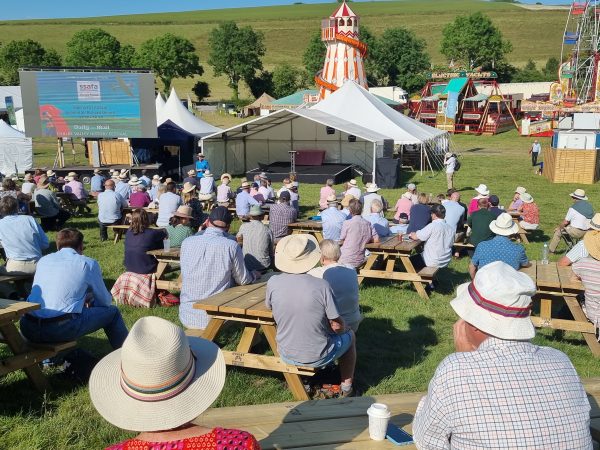 For six days, 20 to 26 June 2022, the Valley, in Broad Chalke, Wiltshire, saw esteemed scholars and specialists presenting their passions to an attentive crowd of enthusiasts and history buffs.
SSAFA, the Armed Forces charity hosted a discussion with the help of renowned strategist General Sir Richard Shirreff, former Deputy Supreme Allied Commander Europe. Sir Richard spoke to the crowds on the topic of "War with Russia" which was the basis of his 2016 book entitled 2017: War with Russia: An Urgent Warning from Senior Military Command.
Despite the sobering content, the audience thoroughly enjoyed the commentary from the Senior Commander who was introduced by SSAFA's CEO, Sir Andrew Gregory.
Sir Andrew said,
"It was great to see everybody at the Chalke Valley History Festival. It was such an excellent opportunity for SSAFA to be put in front of those who have a true interest in our history. The audience could not have been nicer, in fact, somebody approached me to enquire about becoming a SSAFA volunteer!"