At this special time of the year we'd like to take the opportunity to once again salute SOA's 2019 Award Winners – featured in this special Christmas card. They are an inspiration to all of the Armed Forces Community.
We would also like to thank you for your continued support for this community.
The Soldiering On Awards exist to honour an amazing group of people, organisations and animal partners. Whether you have nominated someone, been nominated yourself, sponsored an award, joined us at an event or simply shared our updates on social media – we thank you!
Have a wonderful Christmas and a fantastic new year!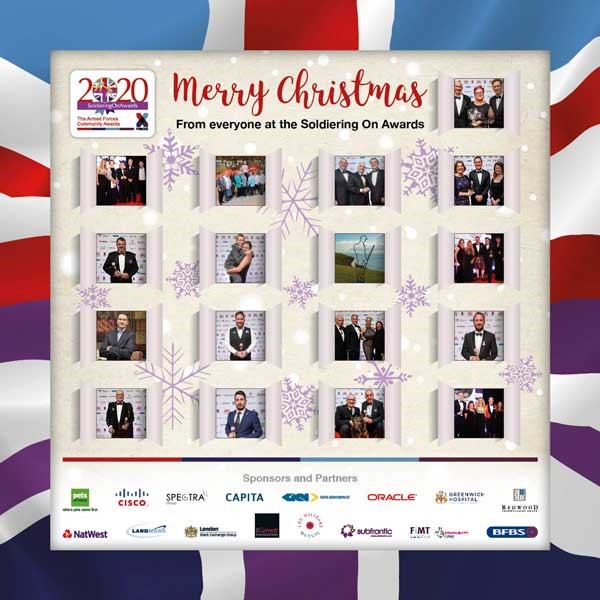 Early Bird tickets are still available for the spectacular Awards night to be held on 24 April in London. What a fabulous Christmas gift for someone you love!  Click here for more information.