Following a challenging three-week crowd funding campaign and a show-stopping Bake Off, FirstLight Trust has earned a permanent position on the GlobalGiving platform! Almost £3,000 across the charity was raised for FirstLight's project on preventing homelessness in UK veterans through their incredible supporters, but the £4,000 online target was not achieved in time. GlobalGiving, however, having witnessed the hard work and determination demonstrated by the FirstLight team across their six hubs offered them a place regardless.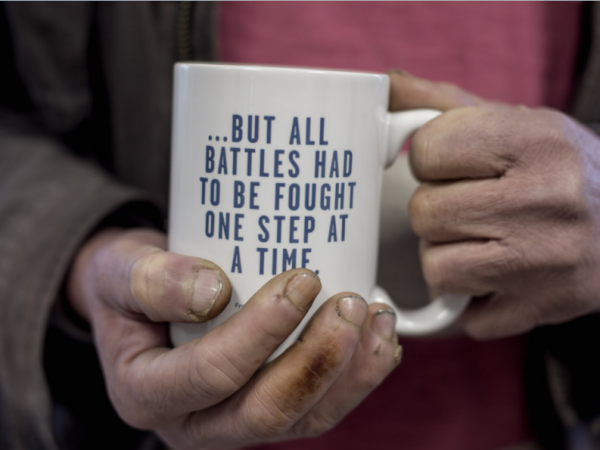 FirstLight Trust's founder, Dorinda Wolfe Murray, explains:
"The GlobalGiving platform gave us an opportunity to involve the whole charity in a fun and high-profile way. It brought the whole charity together for a common cause that enabled those colleagues who genuinely are our often unsung heroes (the hub assistants) to shine whilst enjoying themselves and raising our profile."
FirstLight Trust's Operations and Project Coordinator, Rose Bradbury, says:
"GlobalGiving is a brilliant community to be part of because they really want you to succeed. Not only is there the potential to make significant connections with new donors, but GlobalGiving offers a full range of tools and training that help charities to grow and develop their fundraising strategies."
FirstLight Trust's project on preventing homelessness in UK veterans will continue to be live on their GlobalGiving page. Homelessness is a pressing issue that FirstLight support workers face all year round but coming into the winter months the issue is becoming much more prevalent and support is needed more than ever.
If you are interested in supporting this cause you can visit FirstLight Trust's project page on GlobalGiving or one of their six hubs for more information: https://www.globalgiving.org/projects/preventing-homelessness-for-veterans/.
Notes to Editors
FirstLight Trust works with veterans across the UK and has cafe hubs in Gosport, Hawick, Hereford, Lancaster, Redcar and Scarborough. More details are available at www.firstlighttrust.co.uk
For more information about GlobalGiving, please email Rose Bradbury at rose.bradbury@firstlighttrust.co.uk or call 0207 730 7545