Led by none other than Michael Wilson, the King's Guide to the Sands, the Cross Bay Walk across Morecambe Bay takes place on Armed Forces Day Saturday, June 24 – and SSAFA, the Armed Forces charity is looking for people to help raise funds to continue its work in north-west England.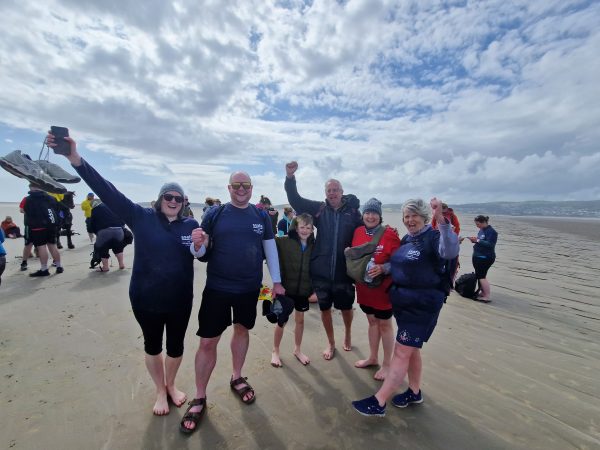 Mother Nature makes sure that the event is never the same two years running. The tides across the beautiful bay mean safely navigable paths change almost constantly, and that is why Michael's expert knowledge is so vital to make the six-to-seven mile walk, taking between two and three hours, pleasurable and safe.
The eagle-eyed may spot varied species of bird and mammal en route, from oystercatchers and redshanks, to curlews, dunlins, black-tailed godwits, and lots of knots. Otters and seals, too, frequent the bay, and walkers might also espy the occasional red deer on the shore.
One of those taking part is SSAFA's own Helen Fergie-McGowan, Head of Network and Community Fundraising.
Fergie said:
"The Cross Bay Walk is a fantastic event and one of the leading fundraising challenges in the north west. It's a great way to get out and about with friends and family, get some fresh air, and raise money for an amazing charity like SSAFA, which has been providing support to veterans, serving personnel, and their families for nearly 140 years, when, how, and where they need it.

"So, sign up today, and get ready to put your best foot forward for SSAFA on the Morecambe's Cross Bay Walk."
Those wishing to make a group booking can create a team on the registration page, name the team, and send invitations to the team members from the page.
Fundraisers must pre-register for the walk (details below), and muster at 8.30am at Arnside Promenade, with the walk beginning at 9.30am sharp.
Registration fees are:
£15 per adult
£5 per child (under 18)*
£1 per dog (well-behaved ones only, please) payable on the day
All participants receive a free SSAFA T-shirt, and a minimum target of £50 per person is requested to allow SSAFA in the north west to continue its work for veterans, serving personnel, and their families as it has done for 138 years.
To sign up for SSAFA on the Cross Bay Walk, visit ssafa.org.uk/cross-bay-walk/signup.
*Please note: Parents should assess whether the walk is suitable for their young children. Children should be able to negotiate the river channels with minimum assistance.