This year, our annual report focuses on the voices of Army families to show the impact our work has had. Using case studies, we outline the positive change that has been made to their lives through our important work.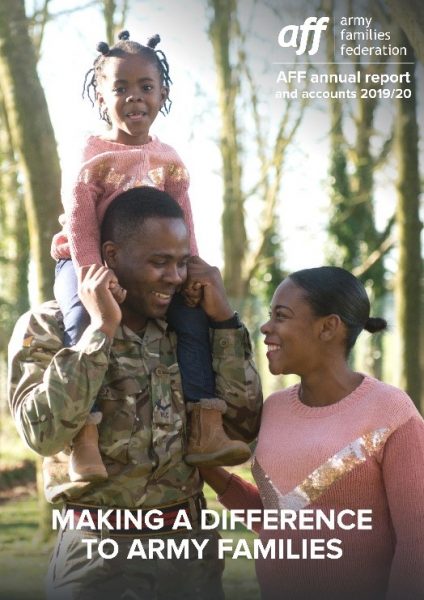 Our successes
Informing families during the COVID-19 lockdown by creating a specific section on our website full of relevant information;
expanding our support for spouses, partners and family members by launching Forces Families Jobs with the other families' federations;
representing families at a parliamentary level, talking to the Secretary of State, ministers and MPs;
supporting Foreign & Commonwealth families with immigration and visa issues;
reaching out to families in Wales by hosting a series of events to promote engagement and counter isolation.
AFF Chief Executive Sara Baade said:
"We have helped more Army families than ever this year, wherever they are based in the world. Read about how we've supported them and made a difference."
To find out more about AFF, visit www.aff.org.uk